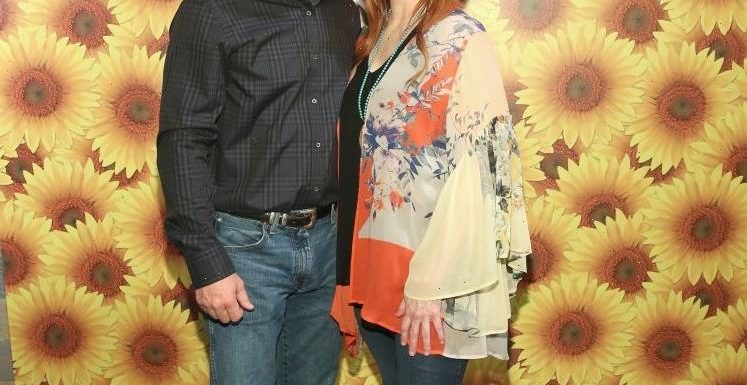 Ree Drummond, star of Food Network's The Pioneer Woman could never be called shy about sharing the private moments of her marriage and family. And that sincerity is just one of the reasons fans love her; Drummond keeps it real.
One incident she shared in her recent book Frontier Follies concerned her husband Ladd, aka "Marlboro Man," and his sudden departure from a swanky gala the couple had been attending.
Drummond calls her husband 'Marlboro Man'
Although the television personality has referred to her spouse as "Marlboro Man" from her humble beginnings as a blogger, the nickname has nothing to do with whether or not he smokes (he doesn't).
It has everything to do with an amusing overheard remark someone made about her husband.
"Years ago when my best friend Hyacinth had her third child, I threw a baby shower for her and invited a bunch of people who had never been to my house," Drummond said on her blog. "Ladd was on the porch, and as guests were arriving, I heard one of them say, 'My gosh, who is that Marlboro Man sitting on the porch?'"
The name lined up with Ree's view of Ladd when they met as young singles at an Oklahoma bar. And it stuck in the celebrity chef's mind when she began writing the blog that eventually launched her career. Not wanting to reveal her husband's name, Marlboro Man worked for her purposes.
"Way back then I thought you should never reveal your real name on the internet, so I just referred to Ladd as Marlboro Man," she explained.
When Ladd had to leave Ree at a posh dinner
In her recently published memoir Frontier Follies, Ree described a humorous anecdote in which she and Ladd found themselves at a gala dinner hosted by a performing arts center at which her stepmother was director.
"We aren't gala types," Ree wrote in her book. "In fact, this would be the first gala my husband had ever attended in his life."
Ladd, his wife said, was "strangely excited" to attend the event and deprived himself of food for the entire day, expecting the main course, since they were in cattle country, to be "either a prime rib or beef tenderloin." Her partner's palate, she said, is programmed for meat and potatoes.
Ree wrote that she knew things weren't going to go well when she realized how "adventurous" the menu was. Between the tomato compote crostini and the roasted squash gazpacho with anchovy fillet, Ladd had had it.
"His normally soft blue eyes turned ice cold," Ree said. "He loosened his tie as he exhaled. This was some kind of Greek tragedy! I could hear his stomach rumbling. My man wanted to be fed."
Ladd's quick – and temporary – exit from his wife's side
Ree explained that once the fourth course of lacquered salmon reached their table, her husband was beyond hangry.
"He couldn't take it anymore," she wrote. "'They're actually trying to kill me, aren't they?' he whispered in my ear. He wasn't joking."
Finally, Ladd said "'I'll be right back.'" His wife wasn't too surprised when he explained he was making a quick run to McDonald's.
"Honestly, I wasn't shocked at all," she said. "Relieved was more like it. That man had to eat, and he wasn't going to be able to eat as long as he stayed at the gala."
In under an hour, Ladd was back, with "a glowing light of joy all about him, a look of culinary contentment on his face." As it turned out, he hadn't gone to McDonald's at all but to "a nice steak house" where he'd been able to "sit down, order and polish off a medium-rare rib eye and baked potato, pay his tab and a 25 percent tip."
Ladd had, as Ree described it, "pulled off the perfect crime."
Source: Read Full Article