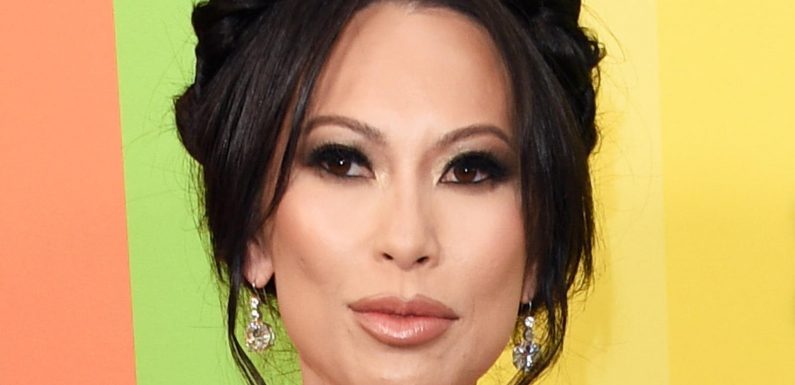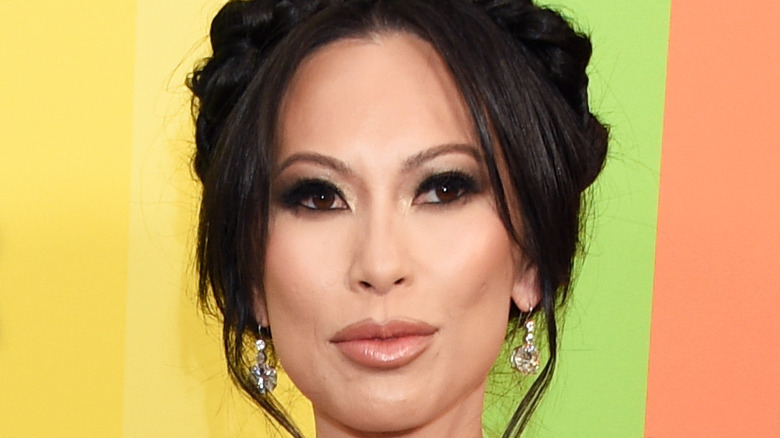 Netflix's "Bling Empire" captured the world's attention at an optimum moment, back when most people were still stuck at home due to the COVID-19 pandemic. A strangely potent blend of "Vanderpump Rules" and fellow Netflix mega-hit "Selling Sunset," the show follows a group of glamorous and ultra-wealthy Asian-Americans as they navigate life and love in Los Angeles. Unsurprisingly, "Bling Empire" proved to be a massive hit, and a second season was quickly commissioned. As star Christine Chiu teased Harper's Bazaar, "we have to take the bling up a couple notches" for their sophomore season, with more faces joining the existing cast, of which Chiu is a key part. 
From her difficult journey to becoming a mother to her rivalry with the lovingly imperious Anna Shay, the couture queen commanded attention. Representation is of the utmost importance to Chiu, who argued in an interview with Insider, "'Bling Empire' has over-the-top fluff and bling, but it's balanced out with heartwarming, authentic and deep stories that have a great Asian perspective. They're issues that are universally relatable." She admitted to being "humbled" by appearing in the show, which Chiu hopes helps with Asian American and Pacific Islander (AAPI) representation across the board. 
As it turns out, she has a notable hand in how "Bling Empire" is made, and Chiu takes her responsibilities very seriously.
Christine Chiu has a vested interest in the show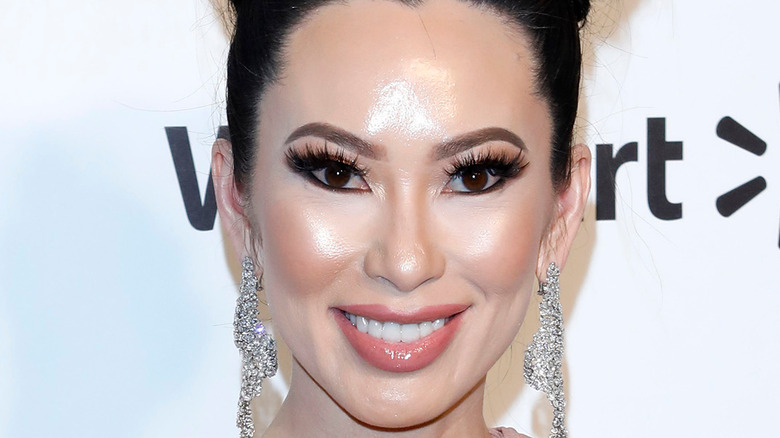 As Today notes, Christine Chiu isn't just a "Bling Empire" fan favorite — she's also a producer on the show. As a result, sometimes Chiu has to swallow her pride and put the needs of "Bling Empire" above her own personal feelings. "I'm at a place in my life where I'm comfortable with who I am, so if a spicier Christine would help … the show be more entertaining, then I was all for it!" Chiu explained. "We had a cast of really interesting people with interesting stories, perspectives and popping personalities. The magic was there, so all I had to do was bring a little sass. We all shared our true struggles and incorporated some splashes of glitz and glamour on the way!"
Chiu revealed to Harper's Bazaar Singapore that she'd been close with creator and executive producer Jeff Jenkins for over 10 years and had worked with him many times, too. Jenkins suggested the concept of "Bling Empire" to his old friend, and Chiu immediately spotted an opportunity to push for greater representation for the AAPI community. "I had the unique chance to come on as a producer this first season — to be able to participate in storytelling both in front of and behind the camera was intriguing and exciting to me," she said. 
Chiu is delighted by the positive response to the show, telling Harper's Bazaar that it feels great to have taken part in a project that has furthered Asian voices in pop culture.
Source: Read Full Article