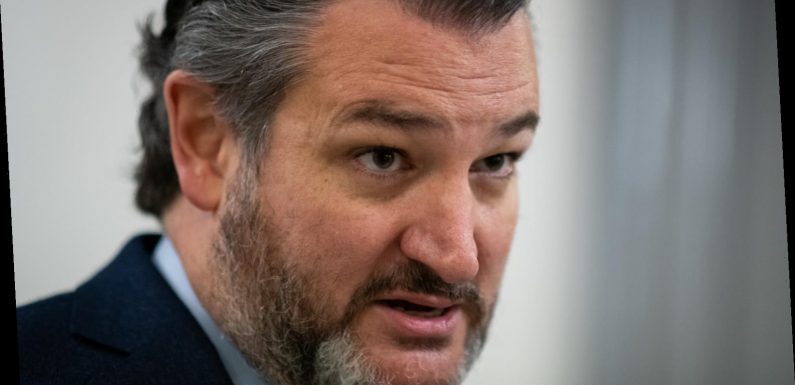 On Feb. 18, 2021, Texas Senator Ted Cruz made headlines again, but this time for an ill-timed vacation. Cruz was spotted heading to Cancún, Mexico, with his family while a winter storm in his home state left millions of people without power or water. The next day, the senator reversed course, flying back to Texas on Feb. 19, where he spoke to reporters.
"I started having second thoughts almost the moment I sat down on the plane, because on the one hand, all of us who are parents have a responsibility to take care of our kids, take care of our family. That's something Texans have been doing across the state," the politician said, according to CNN. "But I also have a responsibility that I take very seriously for the state of Texas and frankly, leaving when so many Texans were hurting didn't feel right and so I changed my return flight and flew back on the first available flight I could take."
With Cruz back in Texas, he's likely heading home to his family's house in Houston. Read on for more details about the senator's posh living quarters he tried to leave behind.
Ted Cruz's multi-million dollar home has five bedrooms and two walk-in closets
According to the New York Post, Texas Senator Ted Cruz and his family live in a large 4,142-square-foot house valued at $2.1 million dollars. The home was built in 1940 and has five bedrooms, along with a spacious kitchen, two walk-in closets, and an outdoor patio. It looks like a comfy abode where one would think the family could have ridden out the storm.
But according to The New York Times, Cruz's wife Heidi texted her friends that their lavish dwelling was "FREEZING" and invited them on the family's trip to Cancún. New York Magazine Intelligencer reported that the Cruzes didn't have functioning heat or running water when they decided to leave for the trip.
And then there was one member of the Cruz family who likely didn't get the invite to Mexico. Intelligencer reporter Michael Hardy tweeted that he went to the Houston home during the debacle and spotted the family dog, a poodle named Snowflake, staring out the front door — alone. It's unclear if Cruz brought the pooch back with him or if the pup had been in the freezing, heatless mansion the whole time.
Apparently, Cruz's constituents are familiar with his house, too — a group of protestors gathered outside on Feb. 18 to demand his resignation in response to Cancun-gate, per Newsweek. As of this writing, according to the New York Post, the rest of Cruz's family has yet to return to the house. 
Source: Read Full Article