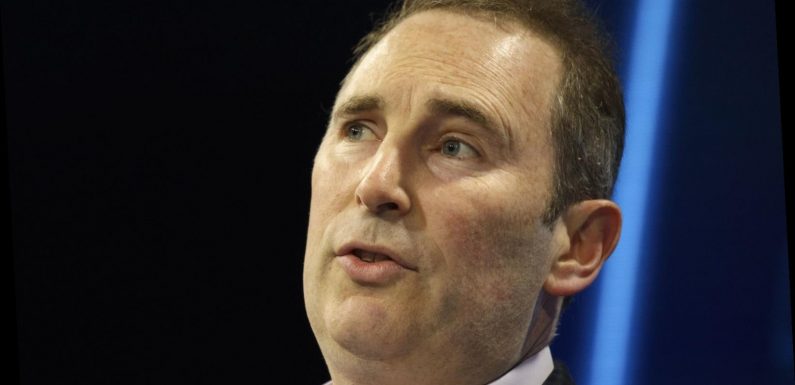 Jeff Bezos made headlines around the world on Feb. 2, 2021 when he announced that he was stepping down from Amazon as CEO and into the executive chair role. "I intend to focus my energies and attention on new products and early initiatives," Bezos announced in an email on Amazon's news site, while confirming Andy Jassy as his new replacement. Jassy, who is not as famous or wealthy as Bezos, has been with the company since 1997 and served as CEO for Amazon Web Services, BuzzFeed News reported.
Working at one of the world's largest e-commerce platforms can be challenging, but Jassy has a great support system in his wife and two children. As the saying goes, behind every great man is a great woman and such is the case for Jassy, who has been married to his wife for as long as he has been at Amazon. Here's the untold truth of Andy Jassy's wife, Elana Caplan.
Andy Jassy's wife is a fashion designer
According to The New York Times, Andy Jassy's wife, Elana Caplan, "graduated from the Philadelphia College of Textiles and Science" and is a "fashion designer for Eddie Bauer Inc." In addition to being a fashion designer, Caplan also works for Amazon as a marketing manager, which is a role her husband assumed before rising up in the ranks at the company (via The Sun). The couple got married in 1997 and held their wedding ceremony in Santa Monica, Calif., the Times noted.
Caplan is the daughter of Louise B. Caplan and George T. Caplan, with the former being "a preeminent commercial litigation lawyer who represents major corporations in matters related to unfair competition, intellectual property, copyright, trademark infringement and First Amendment issues," per The Sun.
Despite her husband's rising profile, Caplan does not have much of an online presence, but we do know that she is into sports. Jassy revealed this fact to GeekWire in 2018 when he discussed how convenient it was for Amazon's campus to be located near major sporting arenas. "I expect to go to games as a fan with my family," Jassy said.
With Jassy taking on one of the most coveted positions in tech, it will only be a matter of time before we know more about Caplan.
Source: Read Full Article