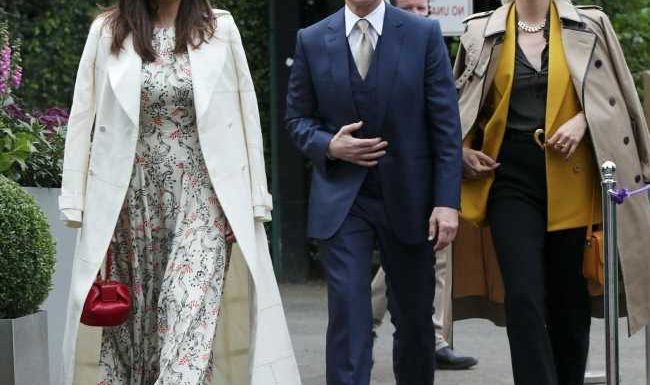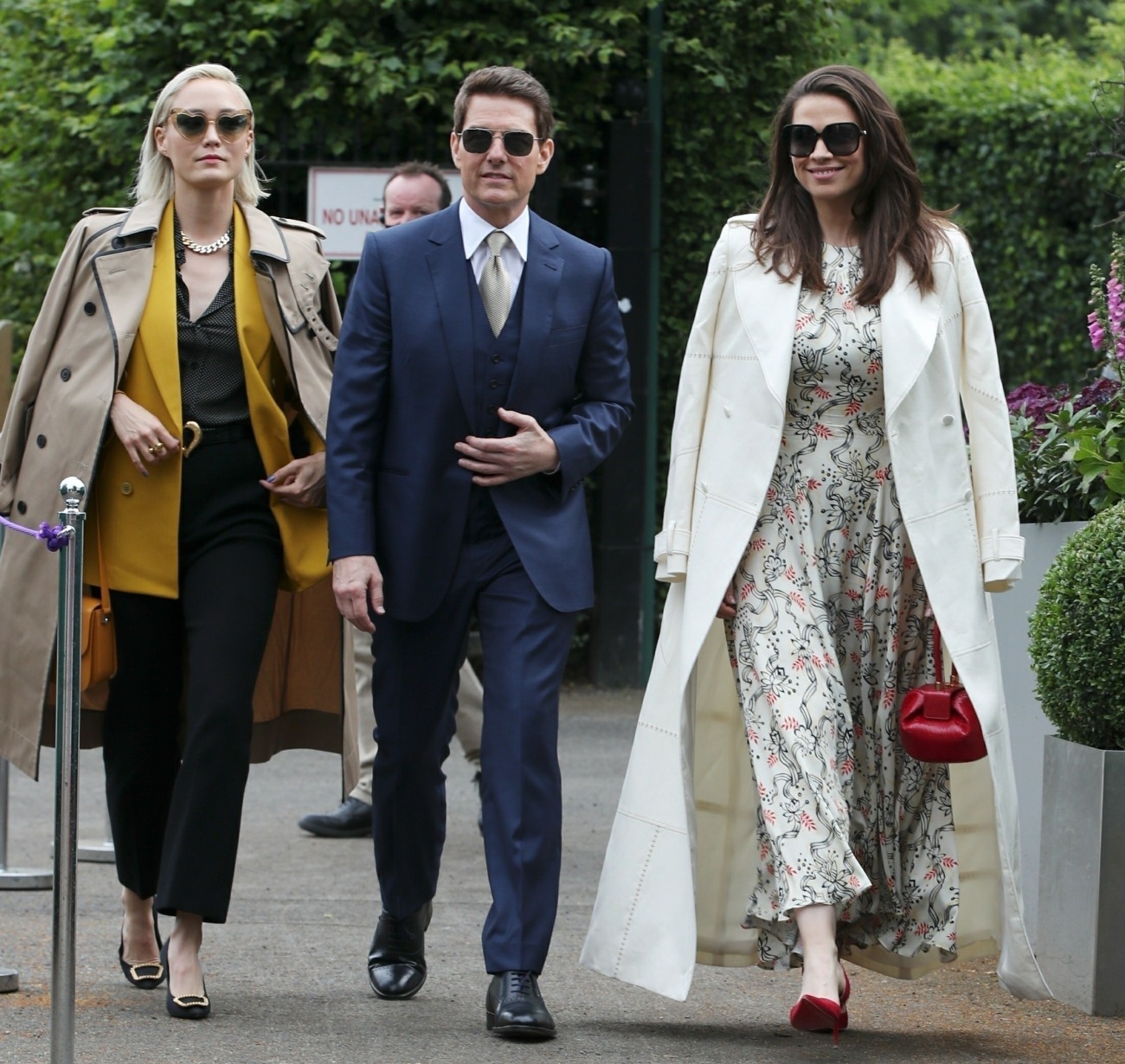 I watched the Wimbledon women's final live on ESPN, with Chris Fowler and Chris Evert doing commentary. In between points, the cameras panned the crowd and Evert exclaimed, "Wait is that Tom Cruise?!" It was. Tom Cruise was seated in the regular peasant seats – as opposed to the Royal Box – happily enjoying the women's final (which was a great match). He arrived at Wimbledon with his Mission: Impossible 7 costars, Hayley Atwell and Pom Klementieff (a French actress).
There were some rumors or rumor-mongering that perhaps Tom and Hayley are happening. They seemed to be enjoying themselves, for what it's worth. But Pom was the third wheel? Or were they a threesome so it would just look like Tom took some work friends out to watch tennis? And yes, they are still filming MI7. Apparently, the production was shut down because everybody kept getting Covid, but I'm almost positive that they're still filming that stupid movie in the UK. What's funny is that Wimbledon attendees have to wear masks when they're walking around the grounds, but inside the Center Court stadium, no one has to wear masks. Still, I haven't heard anything about Wimbledon being a super-spreader site (I think people have to show proof of vaccination to enter).
One of the funniest/dumbest parts about Tom's presence there was that once people realized he was sitting among the peasants, everyone wanted a photo with him. During Ash Barty and Karolina Pliskova's changeovers, Tom was standing up to pose for photos for the people seated around him. Plus, all of the Wimbledon social media accounts were making "mission impossible" jokes during the tennis match. Maybe this was some kind of promotional thing. Weird, but it wouldn't surprise me.
— Wimbledon (@Wimbledon) July 10, 2021
— isa (@inspiredbyrafa) July 10, 2021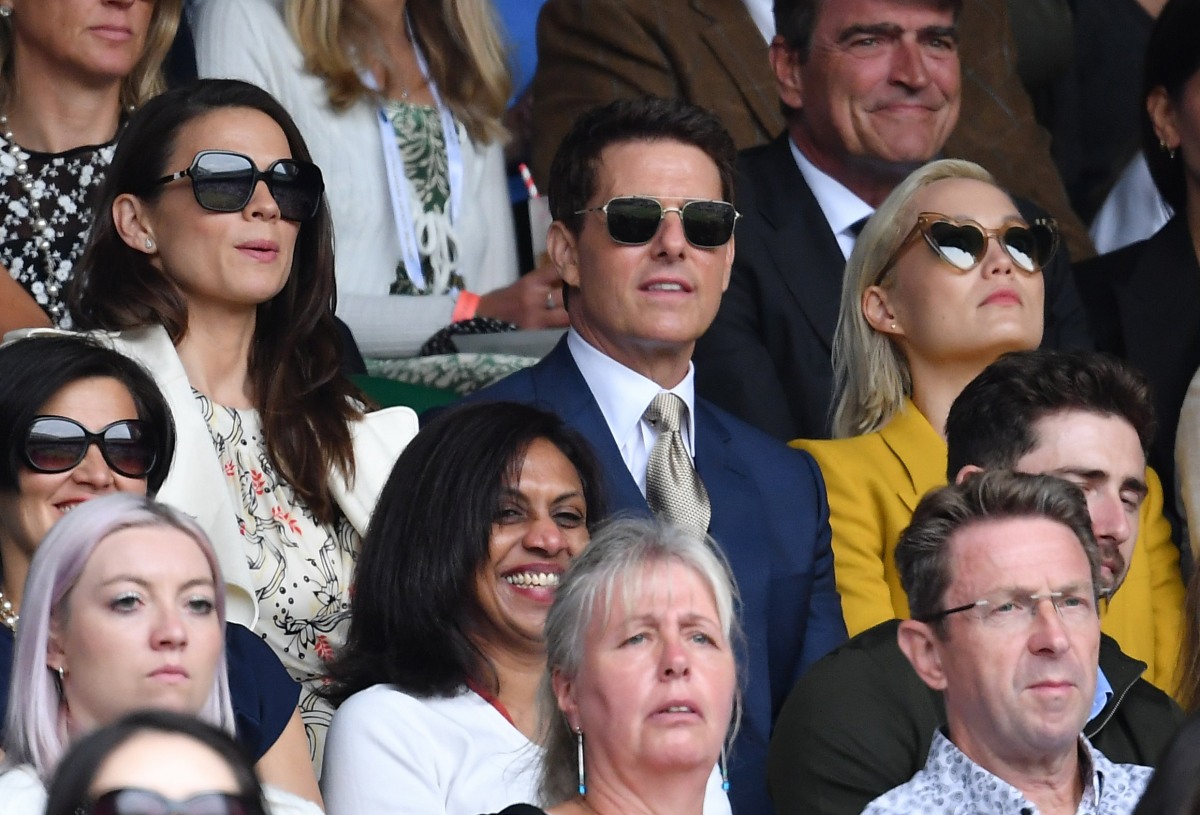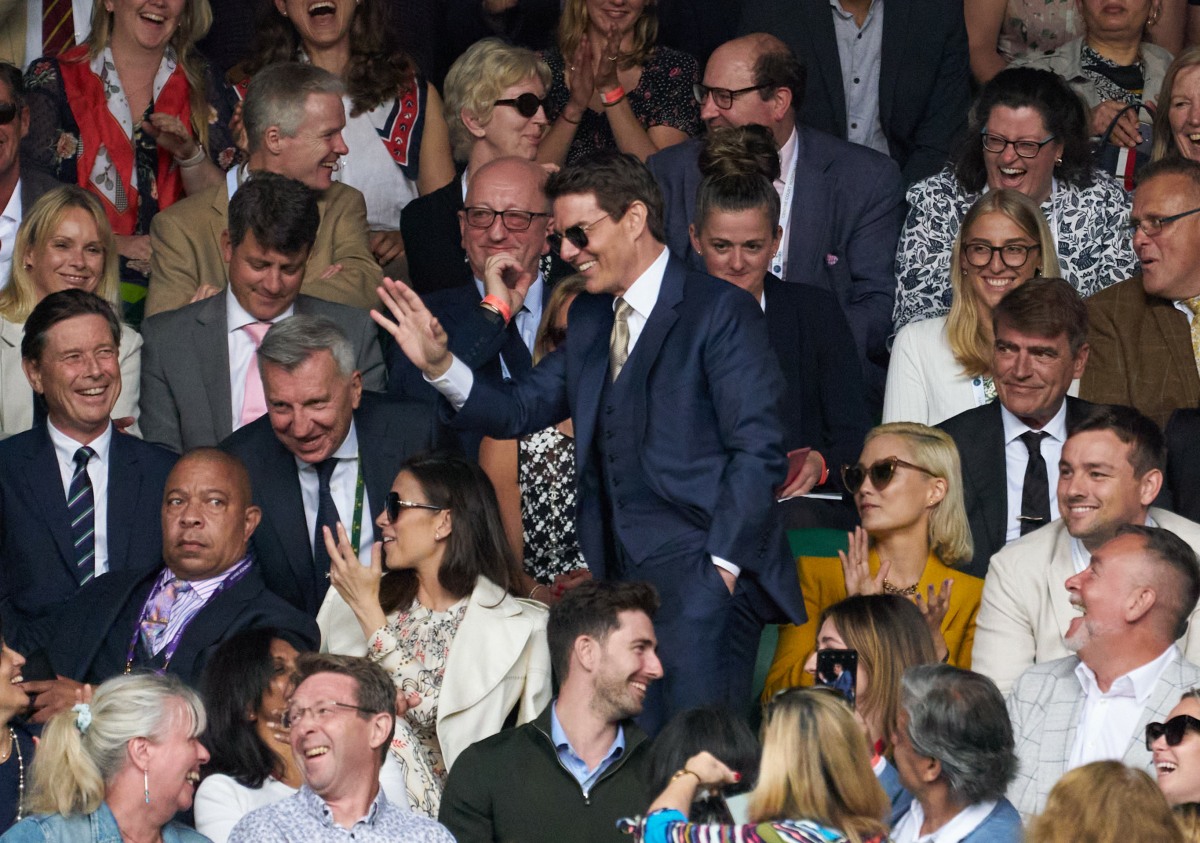 Photos courtesy of Avalon Red, Backgrid.
Source: Read Full Article