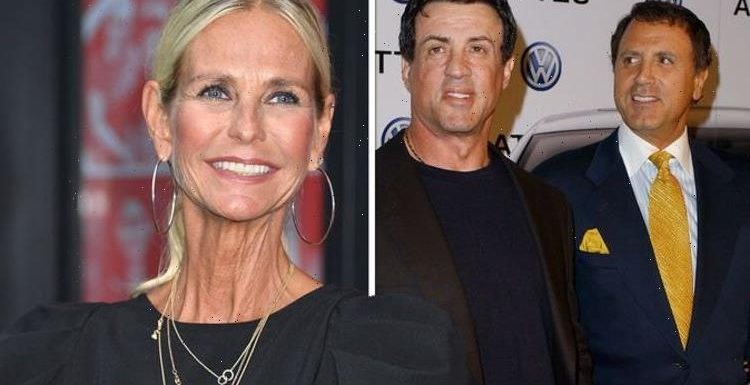 Ulrika Jonsson says she slept with Sylvester Stallone's brother
We use your sign-up to provide content in ways you've consented to and to improve our understanding of you. This may include adverts from us and 3rd parties based on our understanding. You can unsubscribe at any time. More info
Ulrika Jonsson, 54, has admitted she once dated Hollywood actor Sylvester Stallone's brother. The star revealed all after being asked about who the most famous person she has kissed was on a recent podcast.
The former Gladiators host revealed she was working as a secretary at a TV station when she met the star.
Ulrika explained: "I had a date with – this was before I was even famous actually – Sylvester Stallone's brother.
"I was working as a secretary, I was like 20 or something and he was a guest on the programme."
She heard he'd like to take her out on a date and she admitted she was "so green and naive".
"So I went to some premiere with him or something."
Ulrika then added: "I do think I slept with him as well."
While she didn't name him during the chat, Sylvester's younger brother is called Frank Stallone.
He is his only biological sibling and is also in the showbiz industry.
He is a singer-songwriter and has composed songs for many of his brother's films.
Frank, now 71, has also acted in a number of movies, including the Rocky saga, Get Carter and American Mobster.
Ulrika was a guest on her friend Vicky Pattison's podcast, The Secret To… when she made the admission
Her episode was entitled The Secret to Finding Your Power and saw the presenter opening up about all aspects of her life.
Vicky and Ulrika both recently appeared on the Channel 4 survival series Celebrity SAS: Who Dares Wins.
Elsewhere, Ulrika shared some behind the scenes insight into her time on the show on her Instagram.
Posting in view of her 172,000 followers, she shared some snaps from filming.
Alongside these, Ulrika wrote: "Thought I'd share some BTS pics from the week of bubbling BEFORE we were hooded and taken at the crack of dawn to @sas_whodareswins.
"That initial week was one of the best of my life.
"Holed up in the charming @tongadale on Isle of Skye where we were brought food 3 times a day by the best staff, ever."
"And from which we were allowed to escape for 1 1/2hrs a day to exercise," she continued.
"(The extent of which for me was unbelievable dawn hikes alone and sometimes with another recruit)."
In another post, the presenter admitted how much taking part in the show meant to her.
She penned: "October 2020: No one thought it was a good idea. But I did it anyway.
"Celebrity SAS – Who Dares Wins. Singularly the most profound experience of my life."
You can listen to Vicky Pattison's full podcast series here.
Source: Read Full Article