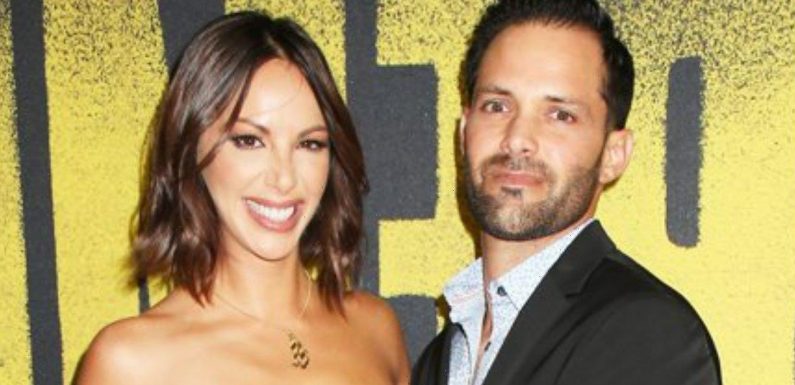 After calling it quits with her boyfriend of two years, the reality TV star makes use of her social media account to set the record straight on speculations around her relationship with a certain ex.
AceShowbiz –Kristen Doute has poured cold water on a possible reconciliation between her and Brian Carter. Shortly after she split from boyfriend of two years Alex Menache, the former "Vanderpump Rules" star shut down speculations that she might have reunited with her ex-beau.
Reunion rumors sparked after Kristen confirmed via Instagram Stories on Wednesday, June 22 that she and Alex have parted ways. A number of fans were quick to wonder if she will reunite with Brian post-the split as they shared their thoughts through Instagram comments like "Oh god she's gonna go back to Carter!!" and "She's totally seeing her again."
One fan, in particular, piped in, "I don't think she ever got over him. And who knows, maybe this time apart was what they needed? I always thought she looked her happiest with Carter. Sadly i knew Alex wasn't it for her. I could just tell. But hopefully she will find the right one."

A fan wondered if Kristen still has a thing for her ex-beau Brian Carter.
Responding to the remarks, Kristen was quick to set the record straight. "Carter and I are friends. Nothing more. Period," the 39-year-old reality star stressed. "Everyone stop speculating," she added in the end.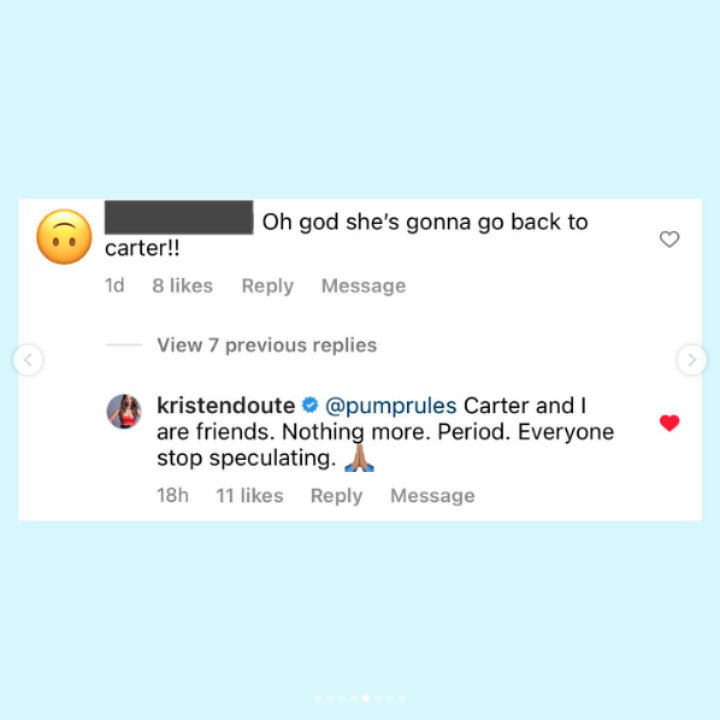 Kristen denied the speculation that she's going to reunite with Brian.
Kristen's June 22 Instagram Story itself saw her moving out from the house she shared with Alex. "Moving day is hard. Leaving memories behind is even harder," the Bravo alum penned her thoughts over a selfie of her wearing a blue hoodie with hair tied up in a bun. "Sending anyone having a DAY like this lots of love."
Kristen dated Brian for three years before the two called it quits in 2019. The reality TV star confirmed her break up with him to Us Weekly. "We're broken up, absolutely. Single, single, single," she stated at the time.
The former SURver then explained, "We're trying to be friends. He's always going to be one of my best friends in my mind. I love him, I care about him, we have dogs together. But we tried to make it work and it's not working, so it needs to be done."
Source: Read Full Article