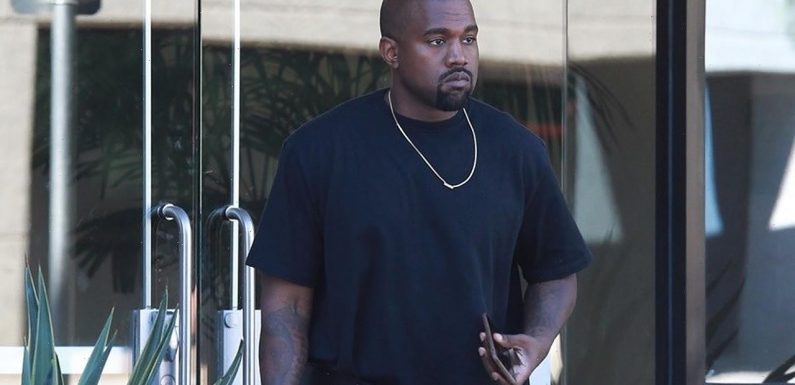 The footwear bearing resemblance to Yeezy Foam Runner shoes has been removed by the retail giant from their website after the 'Jesus Is King' rapper files a lawsuit.
AceShowbiz -Retail giant Walmart has removed its foam shoes from sale after being accused of ripping the design off from Kanye West's Yeezy footwear.
The "Power" hitmaker took the U.S. outlet to court after accusing them of making an "unauthorised exact copy" of his $75 (£54) Yeezy Foam Runner shoes and selling them to customers online for just $25 (£18).
He demanded damages, but a Walmart spokesperson insisted the shoes were sold by "third party Marketplace sellers" rather than the shop itself.
However, the shoes have since been pulled from the website.
Despite that though, there are still hundreds of pairs available on sites such as Etsy, many of which are listed as "Yeezy-inspired" shoes. It remains to be seen whether or not Kanye sends his legal team after those sites as well.
Besides clashing over the Yeezy-inspired shoes, Walmart and Kanye are feuding over their logos.
The retail giant took issues with the rapper's new Yeezy symbol. Both represent a sun, with Walmart's having six thick lines and Yeezy's eight dotted ones. While the hip-hop star unveiled the logo early last year, Walmart have been using their logo since 2007.
"To date, we have not received any conclusive information from Yeezy regarding the planned use or any cooperation from Yeezy in order to find common ground," Walmart stated. "Walmart believes the logo design depicted in the Yeezy Application is confusingly similar to Walmart's well-known spark logo design."
Despite the pressure, Kanye reportedly had been unwilling to alter his logo.
Source: Read Full Article