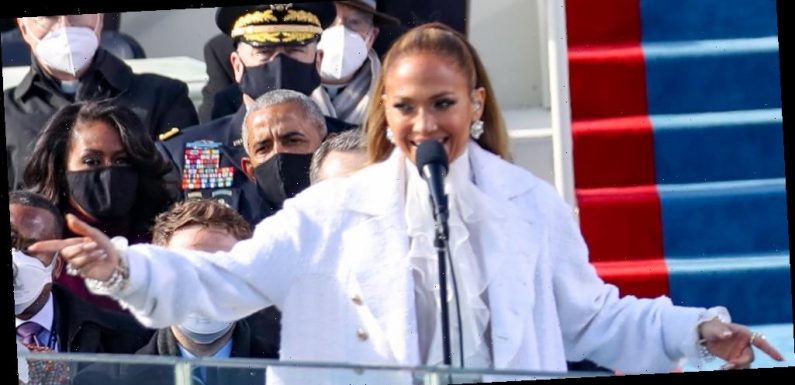 Jennifer Lopez is getting loud!
The 51-year-old entertainer performed "This Land Is Your Land" at the 2021 presidential inauguration ceremony on Wednesday (January 20) in Washington, D.C.
PHOTOS: Check out the latest pics of Jennifer Lopez
During the performance, Jennifer also briefly delivered a portion of the Pledge of Allegiance in Spanish, as well as yelling out "Let's get loud," a reference to her hit single.
Jennifer wore Chanel for her performance.
"What an honor to spend a few moments with these brave men and women. Thank you for your service and sacrifice. I honor you today and everyday. 🇺🇸 Tomorrow I sing for you and all Americans. ❤️🤍💙 #inauguration2021," Jennifer Lopez wrote on Twitter one day before the performance.
Check out everything that's happened during the ceremony so far. Watch Lady Gaga perform at the inauguration ceremony!
Source:
Read Full Article