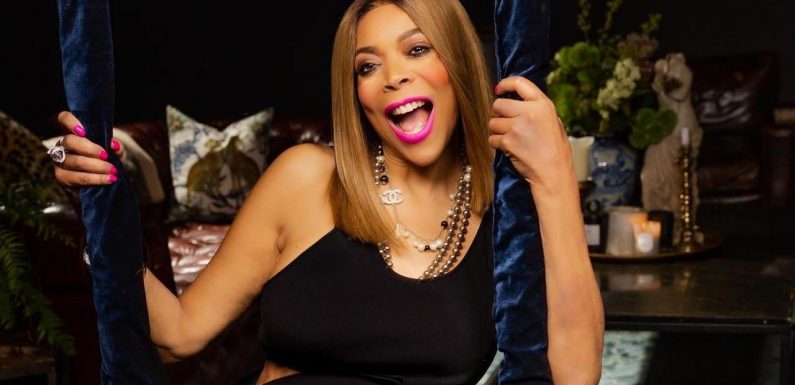 The former daytime TV queen sought treatment for 'extreme alcohol abuse' last year following months-long illness and the lost of her eponymous talk show to Sherri Shepherd.
AceShowbiz –Wendy Williams is apparently not in a good phase of life. If a new report is to be believed, the former "The Wendy Williams Show" host is living a "sad" life after being abandoned by her friends and closed ones following her rehab stint.
Radar Online reported on Tuesday, February 14 that the former daytime TV queen's friends have abandoned her after enduring months of her unhinged behavior that ultimately led to losing her show in June last year.
"All the people who hung on to her when she was on top as a daytime diva have headed for the hills and don't even answer her phone calls anymore," said a source of the 58-year-old former radio host.
Perhaps the worst part is that the industry insiders said Wendy's plans to mount a chat show comeback are being met with outward silence and private laughter by TV execs who believe her off-the-rails behavior, including multiple rehab stints, embarrassing public episodes and unexcused absences, has made her toxic and unemployable.
Wendy's plan to launch a podcast to carry her over until she can get back in front of the cameras also seems to be in permanent mothballs. "Wendy's a lost soul at the moment and there are fears if she continues to be ignored and ridiculed, she'll spiral into her old habits again," confided a source.
Wendy sought treatment for "extreme alcohol abuse" last year. After a three month stint, she was released, pleasing fans by appearing healthy in her first public appearance. However, her brother Tommy Williams said the embattled host was fooling her fans, claiming that she was "going backward" on her recovery in November last year.
Days after Wendy sparked worry by allegedly showing up at a friend's home "looking for people to party with," Tommy addressed his sister's sobriety. "I have no belief that Wendy is doing as well as she was doing when she was down here, in Florida," Tommy told The Sun, adding, "I know there are evil-doers lurking about."
He revealed Wendy had been leaving her loved ones in the dark about her well-being. "With her absence comes questions, and scrutiny: How is she living, what is she doing and what the hell is she up to?" he said. Tommy insisted his famous sister was "going back to times before she was married. She's going backward."
Despite his concern, Wendy tried to put everyone's worries at ease by stepping out again. Earlier this month, she was snapped out and about with her bodyguard, looking fashionable in a tan fur coat that covered her body and her head.
You can share this post!
Source: Read Full Article