Angelina Jolie and the Weeknd's age difference became a topic of discussion on social media after the actor and the artist grabbed a meal together, sparking dating rumors. Is this possible celebrity relationship (or simply friendship/working relationship) out of the ordinary for Jolie and the Weeknd?
Angelina Jolie and the Weeknd were spotted together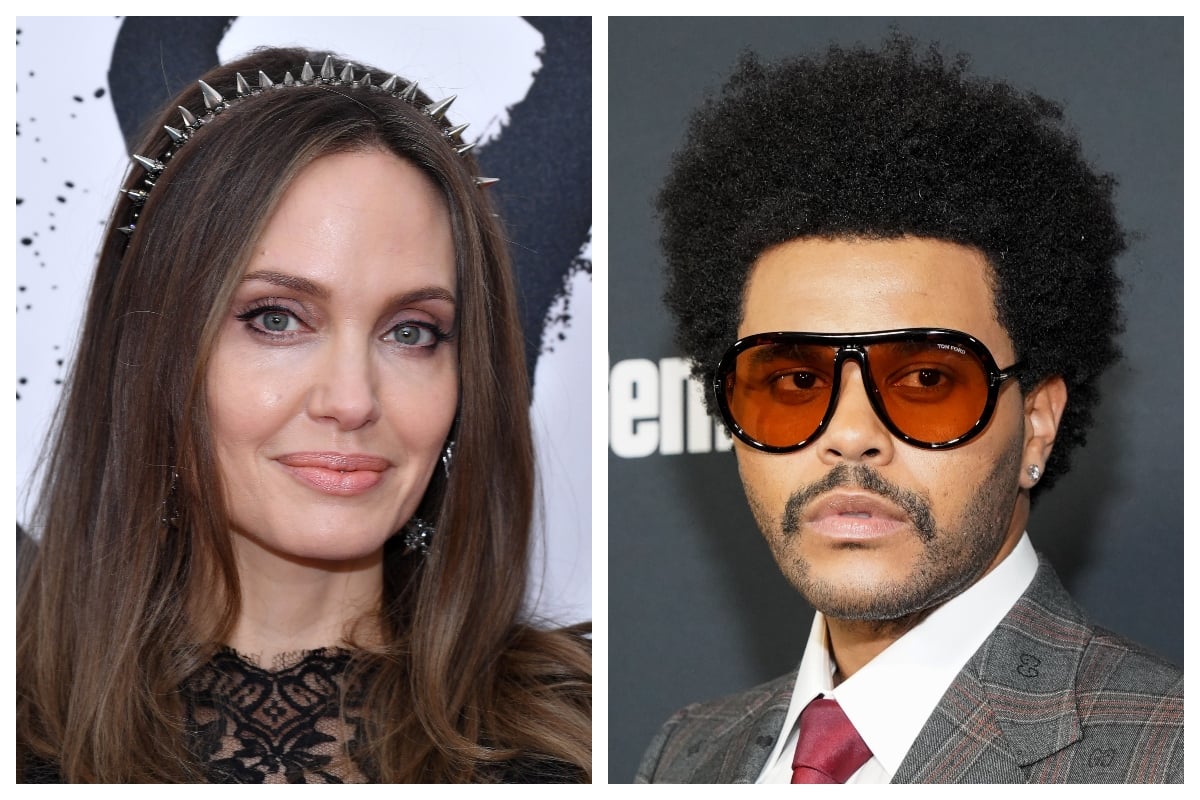 Despite being an unlikely pair, Page Six reported that Jolie and the Weeknd were caught "spending hours" together at the Los Angeles Italian restaurant Giorgio Baldi on June 30, 2021. The tabloid added that they "were sure to leave separately so as to not be photographed together."
While many immediately jumped to a romantic connection, it may very well have been strictly professional. "They're clearly not trying to hide [the dinner date]," a source told the publication. "He's definitely focused on getting to the movie business. He has the new HBO series he's starring in."
She's been acting since before he was born
Born into a showbiz family as the daughter of actors Jon Voight and Marcheline Bertrand, Jolie debuted in her first film when she was just a kid. She began pursuing a career when she was a teenager, appearing in early '90s music videos. Her breakthrough came several years later with Girl, Interrupted.
Speaking of the '90s, the Weeknd was born Abel Tesfaye in 1990. Like Jolie, he pursued entertainment at a young age, though he didn't break out until his 20s with his debut album Kiss Land. With an age difference of 15 years and many varying experiences, it's hard to pinpoint what Jolie and the Weeknd have in common.
Jolie's largest age gap with a significant other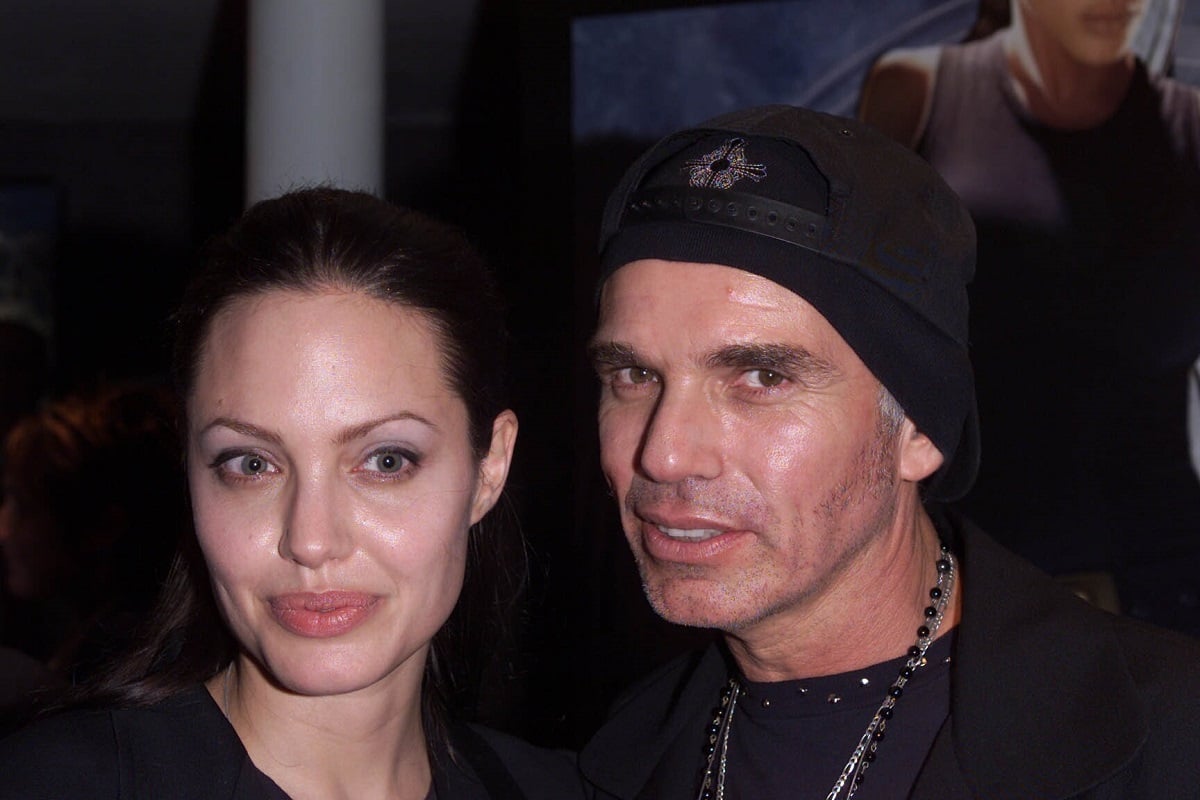 Since becoming a public figure, Jolie's love life has made headlines. She married her first husband, Jonny Lee Miller, in 1996. They remained only together a few years and don't have a significant gap in age between them. Before him, Miller, she dated Jenny Shimizu, a model about seven years older than her.
Jolie's longest and most-talked-about relationship to date was that with Brad Pitt, which lasted for 12 years, including a couple of years of marriage. Pitt is about nine years older than Jolie. However, Jolie's biggest age gap was with her second husband, Billy Bob Thornton, who's nearly 20 years older than her. They were married for three years.
Who has the Weeknd dated?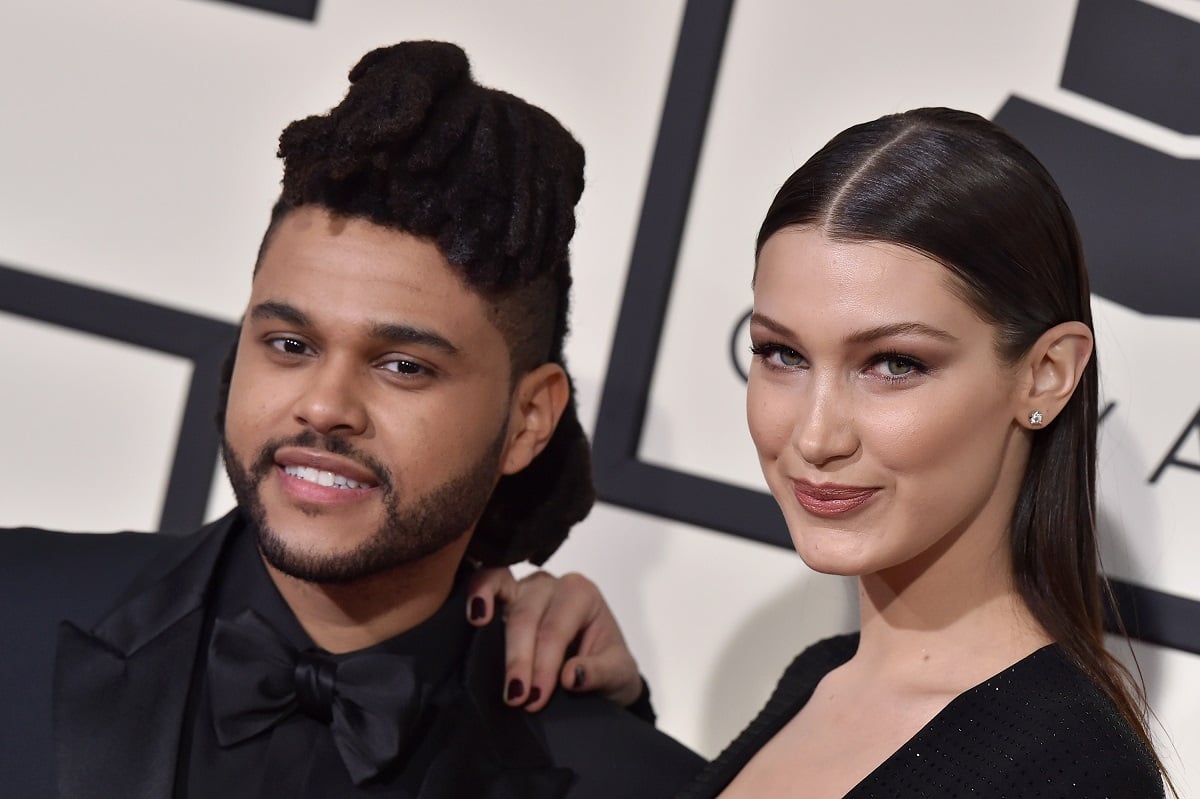 Given his younger age and fewer years in the spotlight, the Weeknd's relationship history isn't quite as rich as Jolie's. He made headlines in early 2015 for his budding relationship with model Bella Hadid, who's six years younger than him. They've broken up and gotten back together a couple of times.
Aside from Hadid, the Weeknd's most-publicized relationship was his short-lived one with Selena Gomez. The musicians started dating in early 2017 after he and Hadid broke up the first time. Gomez and the Weeknd dated for several months before breaking up later that year. Gomez is about two years younger than the Weeknd.
Source: Read Full Article