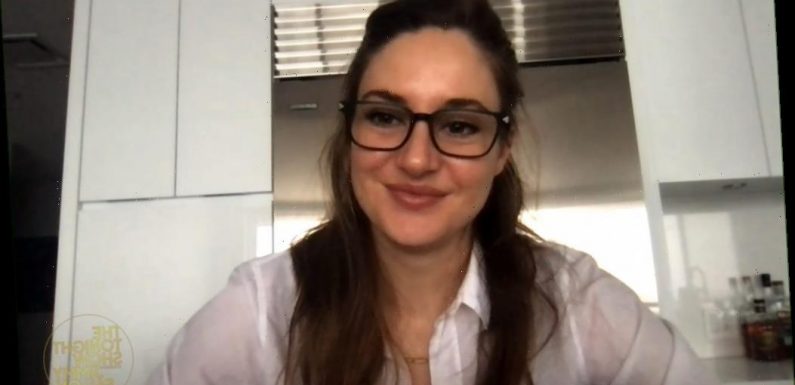 Shailene Woodley's name made headlines recently following the news that she and NFL quarterback Aaron Rodgers are engaged. Now, fans are trying to find out as much as they can about the pair.
Here's more on their relationship and the medical condition Rodgers' bride-to-be was diagnosed with when she was a teenager.
Woodley confirmed engagement weeks after Rodgers thanked his 'fiancée'
After being linked in July 2020, the Woodley-Rodgers dating rumors quieted down for a while. Then during the annual NFL Honors on Feb. 6, 2021, Rodgers won his third MVP award and during his speech stated that he was engaged.
"It's an honor to win this award for the third time," the Green Bay Packers signal caller said. "2020 was definitely a crazy year, filled with lots of change, growth, some amazing, memorable moments… I got engaged, and I played some of the best football of my career."
Rodgers then thanked his "fiancée" but didn't mention Woodley's name leaving many fans wondering if she was the woman he was referring to.
Two weeks later, Woodley appeared on The Tonight Show Starring Jimmy Fallon and confirmed that she and the athlete are in fact engaged. "For us it's not new news, so it's kind of funny everybody right now is freaking out over it," she told the late night host. "We're like, 'Yeah we've been engaged for a while.'"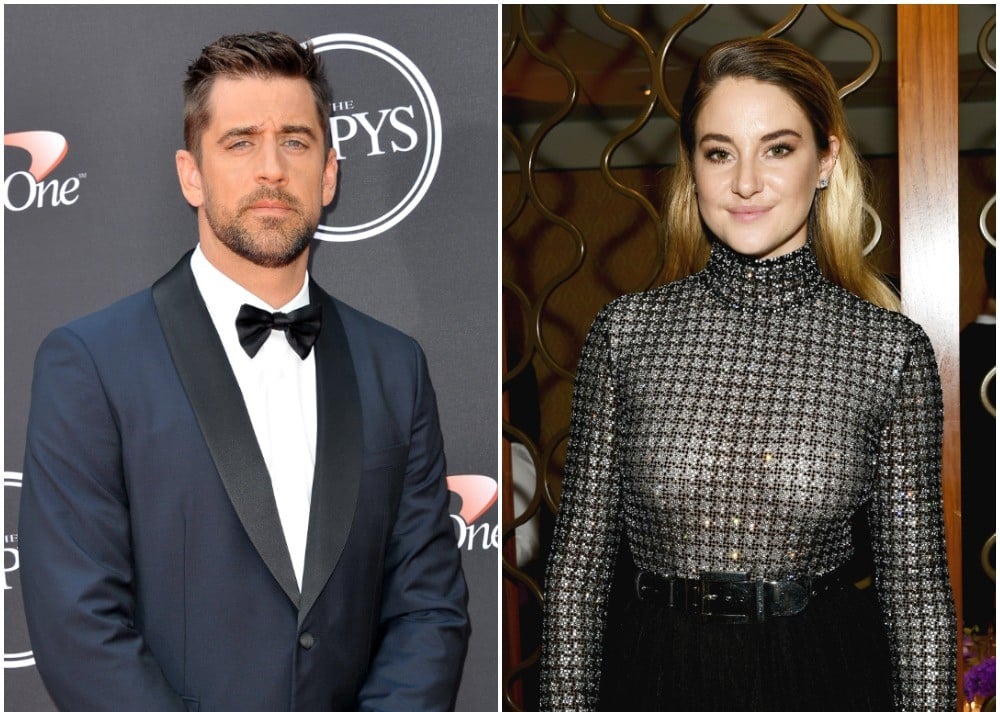 The spinal condition Shailene Woodley was diagnosed with
When Woodley was 15, she was diagnosed with idiopathic scoliosis. That is "a lateral curvature of the spine greater than 10 degrees accompanied by vertebral rotation present in 2% to 4% of children between 10 and 16 years of age," according to the Hudson Valley Scoliosis Correction Center.
The Big Little Lies star recalled that her friend pointed out the way her spine looked when they were in their bathing suits and going for a swim. "We were getting ready to go swimming and I was in a bikini… My best friend was like, 'Shai, your spine is weird,'" Woodley remembered.
WebMD noted that with scoliosis, the spine can look like an "S" or a "C" from behind.
The actor's mother took her to the doctor and it was discovered that Woodley's spine had a 38-degree curvature.  
She had to wear a brace for years
To prevent her condition from getting worse, Woodley had to wear a chest-to-hips plastic brace for 18 hours a day. She wasn't a fan of it and likened it to "wearing a tacky, disgusting, plastic corset" per Hudson Valley Scoliosis Center.
"I hated it," she told Seventeen Magazine. "But at school, it was totally cool… What sucked was I could have it off only six hours a day. So I had to sleep in it; I had to do everything in it. There were times when I just wanted to tear it off and times I cried and I'd hate it or it just got so painful. Every two weeks, it would push even harder, and I felt like all my organs were moving, and my entire body was sore."
However, the treatment was successful and she was able to take the brace off for good after two years.
Woodley had this advice for anyone who is diagnosed with the spinal condition: "There's no cure, but the only thing they sort of know works is the brace. So follow instructions, don't be afraid, and watch out for it."
Source: Read Full Article