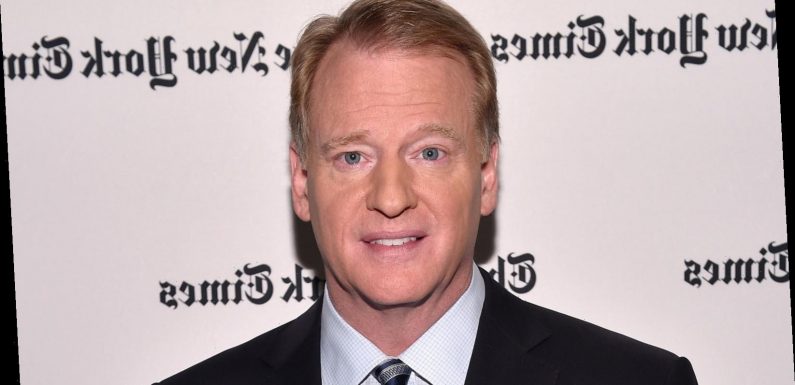 Roger Goodell is the commissioner of the NFL, which is a role that comes with a lot of responsibility and, occasionally, criticism. He's received so much flack that his wife Jane Goodell (formerly Jane Skinner) created a burner account on Twitter to defend him back in 2017, which was exposed by The Wall Street Journal. After the fake account was exposed, Jane released a statement to Sports Illustrated. She admitted, "It was a REALLY silly thing to do and done out of frustration—and love." She explained, "As a former media member, I'm always bothered when the coverage doesn't provide a complete and accurate picture of a story." When it comes down to it, she said, "I'm also a wife and a mom. I have always passionately defended the hard-working guy I love—and I always will. I just may not use Twitter to do so in the future!" Avoiding the social media platform is probably the best call.
However, that doesn't mean she's shied away from being a public figure completely. In 2020, she moderated the Media, Entertainment, and Sports as a Platform panel during the NFL Women's Summit, with a focus on encouraging youth sports, per USA Today. While she wasn't an athlete herself growing up, she did play football with her brothers in their backyard growing up in the Chicago area, which is something they still do every year at Thanksgiving. Aside from her obvious ties to the NFL, Jane's life full of personal and professional achievements. 
Roger Goodell's wife was in broadcasting
Roger Goodell's wife Jane Goodell, née Skinner, was a news anchor on the Fox News show Happening Now for twelve years when she announced her decision to step away from the job in 2010, per HuffPost. Concluding her final day on the show, she told the viewers, "My life in the 12 years I have been here has changed significantly in wonderful ways and they've created a lot of new responsibilities. I added a husband who has in the last couple of years become the NFL commissioner, and has a job even busier than mine. I have twin daughters, so to do justice to this new life I've decided to take a break from the business." She started her Fox News career as a general reporter in 1998. A year prior, she and Roger got married after four years of dating, according to Distractify. 
Although Jane gave up her career in front of the camera, she added executive producer to her resumé. In 2019, Jane produced the NFL Films documentary A Lifetime of Sundays, which told the story of four female team owners in the NFL. While many people know Jane for her infamous Twitter snafu, there's much more to her story than that very public slip-up.
Source: Read Full Article