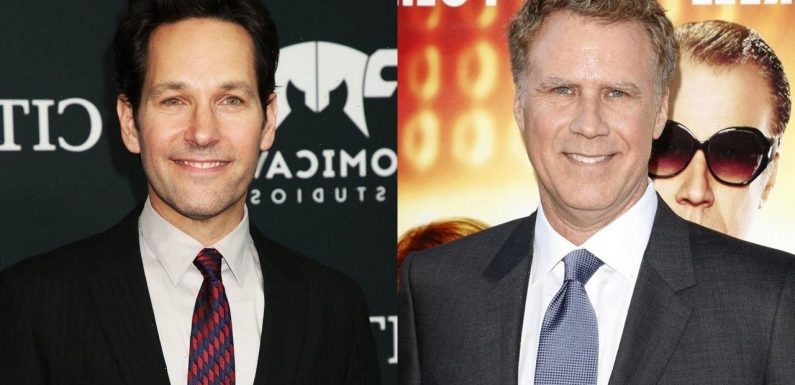 The 'Elf' actor claims in a new TV interview that the 'Ant-Man' actor only landed this year's Sexiest Man Alive from People magazine after he turned down the title.
AceShowbiz –Paul Rudd landed the title of 2021 People's Sexiest Man Alive after Will Ferrell turned it down, according to the "Elf" star.
The "Anchorman" stars appeared on "The Tonight Show Starring Jimmy Fallon" on Thursday (25Nov21) to promote their new film "The Shrink Next Door" and Will had a little fun at his castmate's expense.
"I'm totally cool with it because I turned it down," Ferrell said when asked to comment on his pal's new title.
"I called Paul. I go, 'Paul, I can't do it but something's coming your way.' "
Rudd went along with the gag, joking, "I showed up for Will."
The "Ant-Man" star admitted he is getting "so much grief" from his friends, but he's going to take the Sexiest Man title seriously.
"I'm going to lean into it hard," he said. "I'm going to own this. I'm not going to try to be like, 'Oh, I'm so modest'. I'm getting business cards made. All of my friends will destroy me and I expect them to. And that's why they're my friends."
In an interview with the magazine, the actor opened up on his wife's reaction to his title. "She was stupefied," he said. "But you know she was very sweet about it. After some giggling and shock, she said 'Oh, they got it right.' And that was very sweet. She was probably not telling the truth, but what's she going to say?"
He himself was humbled by the honor. "I do have an awareness, enough to know that when people hear that I'd be picked for this, they would say, 'What?' " he noted. "This is not false humility. There are so many people that should get this before me."
Source: Read Full Article