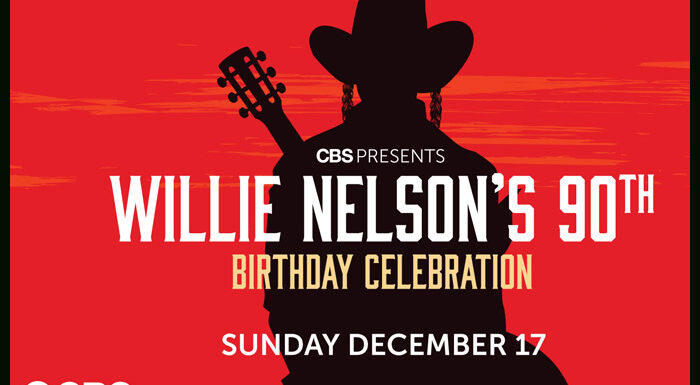 Willie Nelson announced during his guest appearance on Stephen Colbert's "The Late Show" on Thursday (November 2) that his 90th Birthday Special Concert will air on CBS Television Network and Paramount+ on December 17.
"I'm ready for it," Nelson told Colbert on the show.
The concert special will features performances from a slew of celebrity singers, including Beck, Gary Clark Jr., Sheryl Crow, Snoop Dogg, Norah Jones, Miranda Lambert, Dave Matthews, Keith Richards, and Willie himself.
Nelson's sons Lukas Nelson and Micah Nelson are also set to perform, alongside George Strait and Chris Stapleton. Jennifer Garner, Chelsea Handler, Woody Harrelson, Ethan Hawke, Helen Mirren and Owen Wilson have been confirmed as the concert hosts.
Beck, Strait, Snoop Dogg, Lambert, Norah, Sheryl Crow, Dave Matthews, Tom Jones, The Chicks, and Stapleton performed at the "Long Story Short: Willie Nelson 90, A Star-Studded Concert Celebrating Willie's 90th Birthday," spread across two-dates at the Hollywood Bowl earlier this year.
"It was great. A little surreal, of course, but I loved every minute of it," Nelson told Cobert on "The Late Show."
(Photo: CBS)
Source: Read Full Article