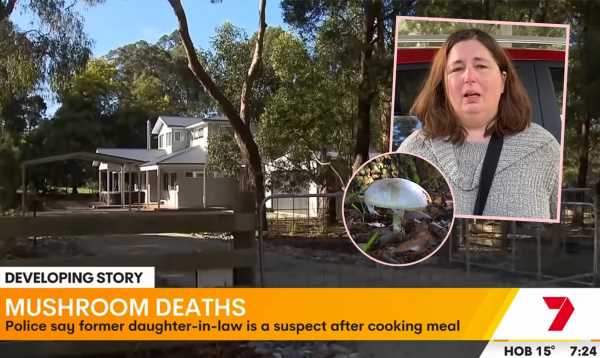 Three people in Australia are dead after eating a lunch suspected to have contained a deadly mushroom. And the woman who served it is speaking out to defend herself!
According to a wild BBC report, Erin Patterson invited her 70-year-old in-laws — Gail and Don Patterson — to her home in Leongatha to enjoy a meal together on July 29. Gail's 66-year-old sister Heather Wilkinson and her husband, Ian Wilkinson, also joined the lunch that day. But what may have seemed like a nice get-together turned into anything but! Because later that evening, all four of her guests "became ill" — and three died!
The four family members were rushed to the hospital, but for Gail, Don, and Heather it was too late; they passed away last week. Meanwhile, the BBC reports Ian is still fighting for his life in the hospital — and now needs a liver transplant. So, so sad…
Detectives are investigating to figure out what happened. Authorities say the trio died from "suspected mushroom poisoning." During a press conference on Sunday, Detective Inspector Dean Thomas from Victoria Police's Homicide Squad revealed their symptoms were similar to what someone would experience after ingesting death cap mushrooms. As you can guess by the name, these are deadly when consumed.
Thomas noted that Erin's two kids also were at the lunch. However, the children are fine since they seemingly were given "a different meal" that day. And so is Erin…
It's still unknown what meal the 48-year-old cooked and if she ate it herself — but Thomas made clear Erin hasn't experienced any symptoms since then. That's just some of the many unanswered questions about what went down that day.
Investigators have interviewed Erin and searched the house since the three deaths in the hopes of finding some more answers about the incident. When asked by reporters if she was a suspect, DI Thomas declared that she was at this time — if only "because she cooked those meals for those people that were present." He added:
"Now, again, she hasn't presented with any symptoms but we have to keep an open mind in relation to this, that it could be very innocent, but again we just don't know at this point."
As for her relationship with the family? He went on to state that Erin and her husband — who is the son of Gail and Don — are separated, but police have "been advised their relationship is amicable." Thomas also stressed that while the homicide unit is investigating the situation, that does not mean the three people's deaths are "suspicious" — just "unexplained":
"We are working as hard as we can to identify why these deaths happened."
At this time, no charges have been made against Erin since police "still have a lot of work to do" to figure out this "very complex matter." What a wild case. See more from the press conference (below):
So what does the suspect have to say for herself? The mother of two is swearing she's innocent!
Before Don died, Erin spoke with the press outside of her home about the "tragedy" that occurred at her home. Breaking down in tears, Erin said:
"I'm devastated by what's happened."
She expressed that the two female victims were "some of the best people that I've ever met," and Gail was the mom she "didn't have" following the death of her own mother four years ago. Erin continued:
"Gail's never been anything but good and kind to me. Ian and Heather were some of the best people I've ever met. They never did anything wrong to me. I'm so devastated what's happened and the loss to the community and to the families and to my own children who have lost their grandmother."
When asked about the lunch she made in July, she said:
"What I can tell you is that I just can't fathom what has happened. I just can't fathom what has happened … I pray that pulls through, because my children love him. I'm devastated, I loved them, I can't believe this has happened and I'm so sorry they have lost their lives. I just can't believe it. I just can't believe it."
Erin then insisted she "didn't do anything" wrong despite authorities considering her a suspect right now:
"I loved them and I'm devastated that they're gone and I hope with every fiber of my being that Don pulls through."
Instead of answering more questions, she proceeded to end the conversation and head back inside her home. You can see her interview (below):
Could this have been nothing more than a tragic accident? Or did something more sinister go on here? Here's hoping police can get to the bottom of this case soon. Reactions, Perezcious readers? Let us know in the comments below.
Related Posts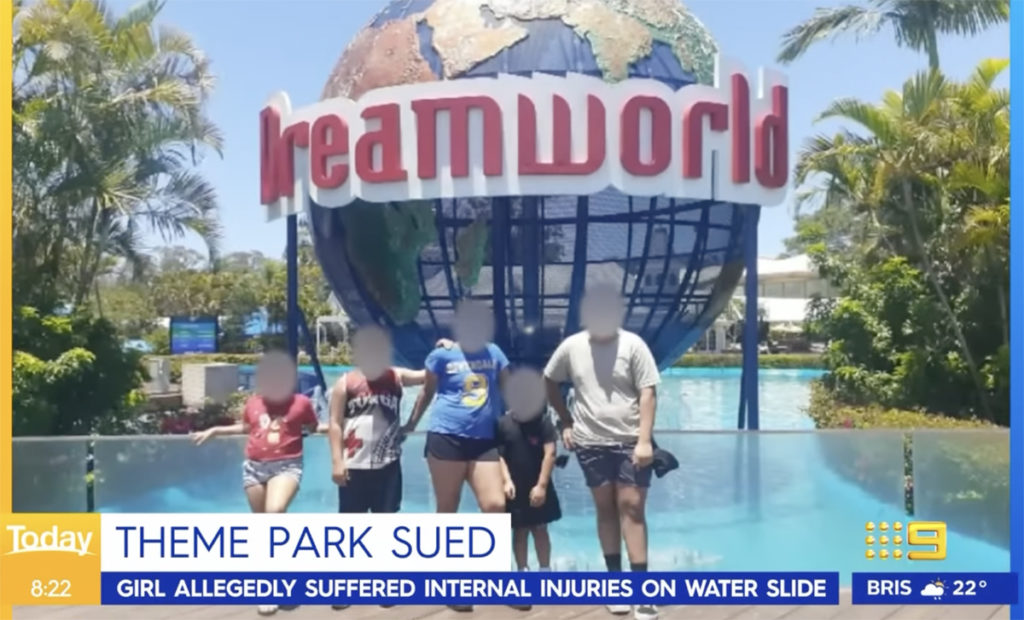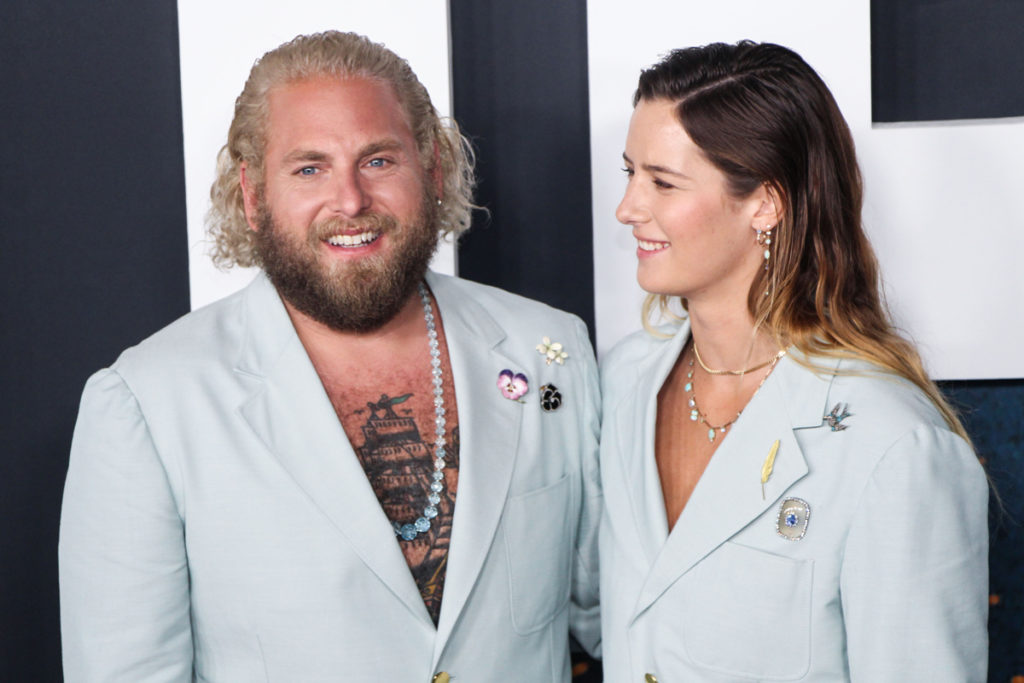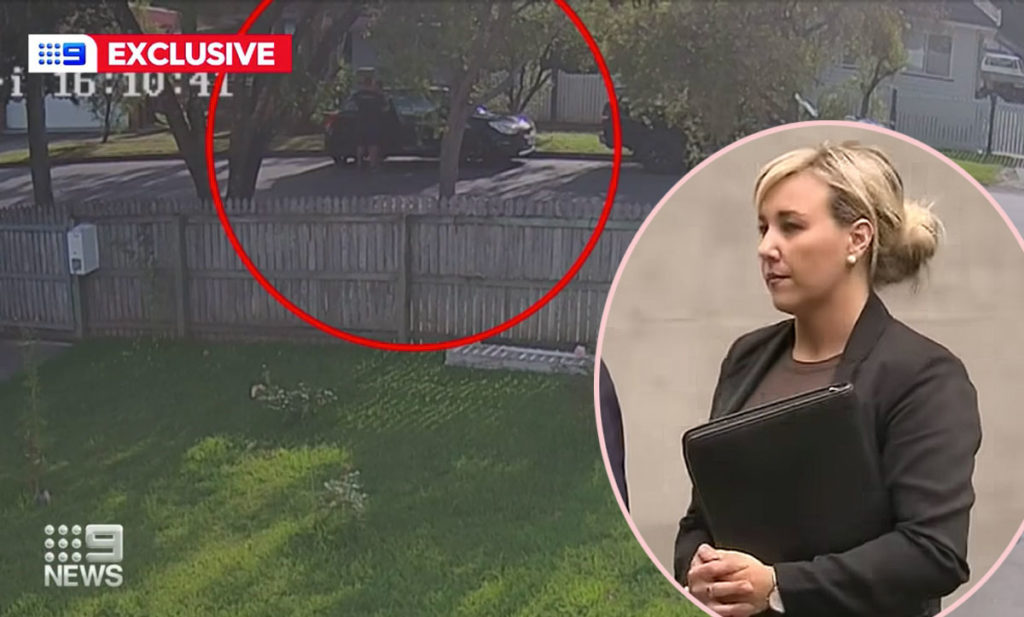 Source: Read Full Article