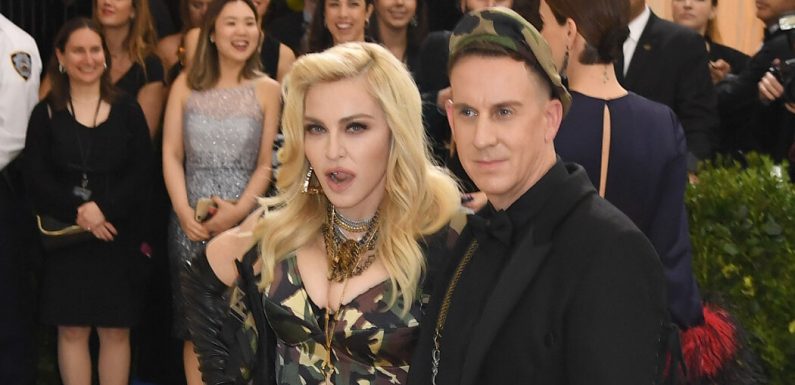 I have a bunch of camo items of clothing — pants, jackets, bags. I even have coveted camo flats. I am not in a militia. I am not former military. Nor was I one of the rioters in the Capitol who wore camo, and who, as Senator Bernie Sanders said, did it to show they were "warriors for the white race." Which makes me wonder if, after what happened in Washington, anyone can still wear camo as a fashion choice in good faith? — Maria, Philipstown, N.Y.
Camouflage — and, indeed, all things military — has long been a favorite motif of the fashion world, which loves few things as much as a uniform. For almost as long, there have been questions raised around whether such stylistic appropriation is … well, appropriate.
Elsa Schiaparelli worked with camo prints in collections that appeared in both 1931 and 1939. In 1943, Vogue published an article called "Camouflage: The Science of Disguise, A Great Defensive War Weapon." The 1960s famously saw camo and military uniforms adopted as a protest statement by the counterculture, and in 1971 Yves Saint Laurent included a silk camo-print evening dress in his spring/summer collection.
Designers who have played with camo include John Galliano, Jean Paul Gaultier, Miuccia Prada and Rei Kawakubo. Even Adidas took inspiration from World War I's "dazzle" camo in its 2016 French Open collection. As recently as last October, French Vogue was offering articles on "8 Ways to Wear Camouflage Print This Fall" featuring influencers and editors as inspiration.
"For me, camo is a classic, no different than plaid or polka dots," said Jeremy Scott, the designer of his own line and Moschino. (In 2017, he and Madonna attended the Met Gala in coordinating Moschino camo caps and gowns.)
The problem is that while at this point, camo for many people may be merely a pattern like many others, it comes with a complicated history and set of reference points. How you wear it — and see it — depends on that.
There is a big difference between wearing highly styled clothes that reference military garb and wearing actual military garb. A difference between defanging combat gear by transforming it into beauty, and doubling down on combat gear by using it as a conduit to a war zone.
Capitol Riot Fallout
From Riot to Impeachment
The riot inside the U.S. Capitol on Wednesday, Jan. 6, followed a rally at which President Trump made an inflammatory speech to his supporters, questioning the results of the election. Here's a look at what happened and the ongoing fallout:
As this video shows, poor planning and a restive crowd encouraged by President Trump set the stage for the riot.
A two hour period was crucial to turning the rally into the riot.
Several Trump administration officials, including cabinet members Betsy DeVos and Elaine Chao, announced that they were stepping down as a result of the riot.
Federal prosecutors have charged more than 70 people, including some who appeared in viral photos and videos of the riot. Officials expect to eventually charge hundreds of others.
The House voted to impeach the president on charges of "inciting an insurrection" that led to the rampage by his supporters.

Source: Read Full Article