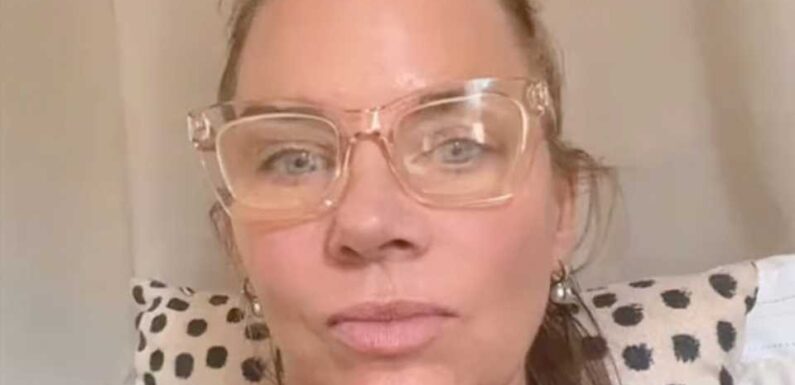 IF your home suddenly feels a lot bigger after your children moved out it might be time to downsize.
One woman shared how her tiny home helped her to cope with empty nest syndrome.
In her video, TikTok user Mimi (@mimiknowsmakeup) said: "Since I spent the day cleaning, getting ready for my daughter to come home, I thought I'd give you guys a tour of our tiny house."
Mimi and her partner moved into the 500-square-foot space after their children left home.
The TikToker began her tour in the compact yet fully equipped kitchen.
Moving to the living area, she pointed out: "There's a nice breeze that blows through, we don't have air conditioning, only in the bedroom portion."
The living space featured a couch, armchair, and TV as well as a closet with a washer and dryer.
Next, Mimi showed her followers the outdoor deck area, where the couple eat their meals.
She explained that they were planning to renovate the space and put down new decking.
Finally, the influencer gave viewers a look inside her bedroom, which included a king-size bed, a flat-screen TV, her beauty corner, and another outdoor deck.
Most read in Lifestyle
Three 'Russian spies' charged after hiding behind suburban UK lives for a DECADE
Girl, 11, raped in playground attack by man who 'didn't care' how old she was
Charlotte Dawson fights back tears as social services are called on her AGAIN
Holly Willoughby SNUBBED again at NTAs as viewers vote for Alison Hammond
"Then there's my view of the ocean, I wake up every morning to the beautiful blue sky and I feel blessed and I love my little house because that's the first thing I see when I wake up," Mimi said.
She also gave her audience a quick glimpse inside her "baby bathroom."
TikTok users took to the comments section to share their thoughts on Mimi's home.
"I love your little house, you have everything neatly placed," wrote one viewer.
Another impressed follower said: "Perfect! I would LOVE that place!"
"Very nice!!! That's all you need. You are blessed," commented a third person.
The Hawaiian island of Maui where Mimi's home is located has recently been affected by wildfires, which have ravaged 2,100 acres of land.
The fires, which began on August 8, have surpassed the California Camp Fire in 2018 as the deadliest wildfire in US history.
In a video posted on August 12, Mimi updated her followers that her family and home were all safe.

Source: Read Full Article