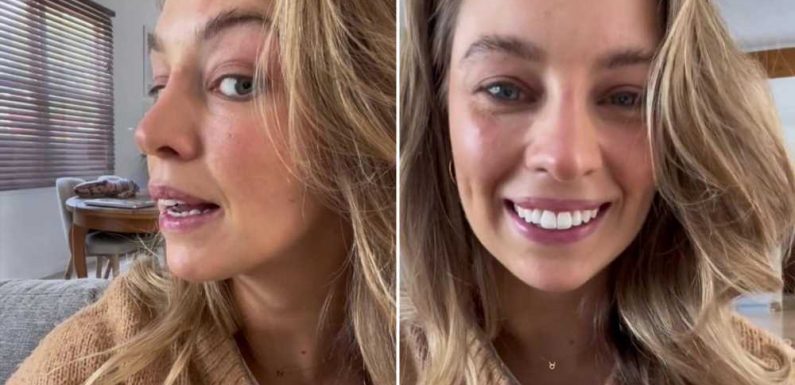 THERE are endless amounts of procedures you can get on your lips these days. 
But some do come with unexpected side effects. 
One woman has shared a video online showing how her lip flip left her with a beak looking mouth. 
She said: "Get a lip flip they said.."
Lis said: "I got a lip flip and I can't close my mouth."
She said: "I look like a bird, I honestly can't close it."
Read more hair and beauty stories
I chopped off the end of my eyebrows – trolls say I look like Joan Rivers
I'm in my 50s but look TOTALLY different to what I was three years ago
She said: "It looks nice when I smile though."
A lip flip is a nonsurgical procedure that makes your lips appear fuller. 
You get botulinum toxin injected into the corners of your mouth (oral commissures) and the edges of your lips (vermillion border).
A lip flip is usually considered the most natural option but it can take a bit of time for your lips to fully develop. 
Most read in Fabulous
Pal of Charles, William & Harry dies suddenly at 72 in blow to royals
We splashed £4k on Turkey teeth – we haven't drunk anything hot for 5 months
Woman who bought Primark's viral £4 gym set says it looks disgusting on her
Parents going crazy for ASDA £20 meal plan that feeds family of 4 for a week
Lis' video gained over 457,000 views. 
Many viewers were rolling with laughter. 
FABULOUS BINGO: Get a £20 bonus & 30 free spins when you spend £10 today
One commenter said: "It's giving Sarah Paulson."
Another commenter said: "I'd cry instantly."
Surprisingly Lis' comments section was full of viewers saying they had the same problem. 
One said: "So Funny. I got a lip flip and can no longer drink through a straw but I am loving my smile so totally worth it!"
Another commenter said: "The same thing happened to me. I called mine a "beak". But it does fade!!!"
Lis even shared a follow up video. 
Read More on The Sun
Hard-up families to get £250 free cash direct into bank accounts
I chopped off the end of my eyebrows – trolls say I look like Joan Rivers
She said: "Update: it's getting worse."
In the video she is seen struggling to drink through a straw. 

Source: Read Full Article