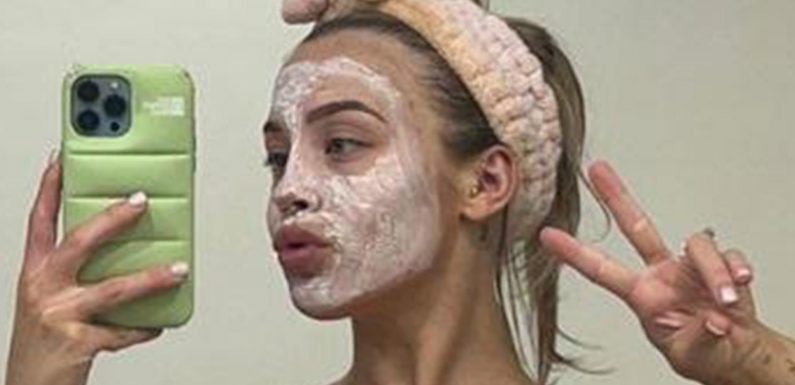 THIS mom has raved about an anti-aging breast milk face mask she uses, but trolls slammed her saying that she's "selfish and vain."
Si-Si Hoffman is a skincare enthusiast who shares lifestyle tips on her Instagram, along with photos of her children.
In one of her videos on her account, the creator shared a beauty secret that she called "liquid gold."
"You may think…SHE IS CRAZY…for applying that to her face…" she wrote, as she rubbed colostrum onto her skin.
She explained how she used colostrum to rejuvenate her dull skin.
According to Cleveland Clinic, this is the milk that is released by the mammary glands after giving birth.
It's nutrient-dense to support a newborn's immune system and changes to breast milk within 2 to 4 days after a baby is born.
"Attention all mamas and mamas to be…it's called liquid gold for a reason," Hoffman wrote in the post.
Hoffman listed all the perks from the face mask, including how "it's magically anti-inflammatory."
"It stimulates the production of normal healthy skin bacteria, which will fight any problematic bacteria," she wrote.
Most read in Hair & Beauty
GP warns drivers how long it takes for alcohol to clear before you can drive
Dad of children killed by monster at sleepover with pal says 'my life's empty'
Fashion fans are running to TK Maxx to get their hands on UGGs for just £40
Vernon Kay's pantomime is cancelled – leaving devastated kids in tears
"It can topically help any hormonal imbalances when applied on the skin," she added.
"It naturally contains growth factors which essentially make the skin regenerate," Hoffman said.
However, viewers were quick to shame the mother.
One person commented: "Selfish for not giving your baby the colostrum…very vain."
"It is way more important for your baby to have it than for selfish beauty needs," another said.
Hoffman pushed back in the comments, clarifying: "I've harvested my colostrum if you look on my grid."
According to Coveteur, colostrum sourced from cows is a popular skincare ingredient.
Celebrities and skincare experts have used this natural hack to stay radiant.
Read More on The Sun
Vernon Kay's pantomime is cancelled – leaving devastated kids in tears
Angry father slams flight attendant for not letting his baby sit in empty seat
Fitness influencer and entrepreneur Tammy Hembrow used colostrum on her skin shortly after giving birth to her daughter, Posy, in June.
According to Perth Now, Hembrow raved about the mask. "Oh my god, my skin after I washed it off was so smooth, like, I swear I'm gong to be using my breast milk, like, everyday on my skin," she said.
Source: Read Full Article