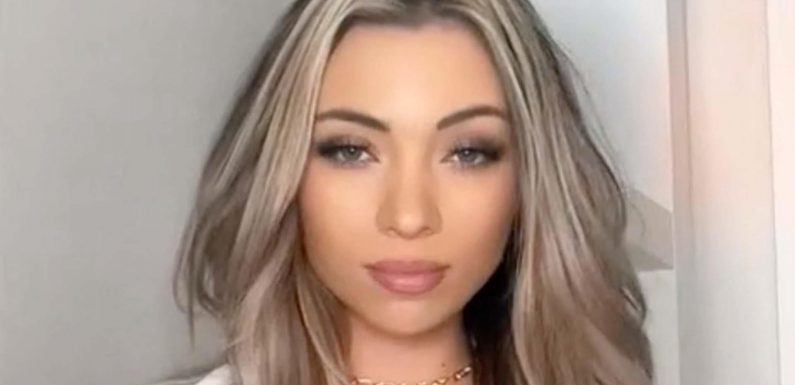 A WOMAN said she is over wearing regular tops to go out.
Ellisa B wants to up her game when it comes to her outfit choices, and she doesn't thing a simple T-shirt will get the job done.
Ellisa is the founder of the lingerie company CiCi Underwear, and she often posts videos on the business TikTok account (@ciciunderwear) modeling the undergarments.
Recently, she flaunted her looks in the line's black seamless bra ($48).
"Wearing a normal top," she began, adding a large red X on the screen to express her disapproval of the basic choice.
"Wearing a bralette as a top," she insisted, adding a large green check mark on the screen to give this look her stamp of approval.
She looked confident and beautiful as she posed in the black bralette, matching black leggings, and a sweater zipped open.
Her hair and makeup were done up to perfection, giving her an elevated yet casual look.
"The only correct way," she captioned the clip.
Viewers in the comments section loved the look.
Most read in Lifestyle
Constance Marten and lover arrested over 'manslaughter'
Huge building and DIY brand closes 19 branches and axes 400 jobs
Little-known beach is now the best in the UK according to TripAdvisor
Cops fear missing baby is at 'high risk' and they may have left it out in open
"Hot," one person wrote.
"Yesss," added another.
A third showed their admiration with a simple fire emoji.
And a fourth, however, said they wished they could get away with an outfit like hers: "For real amazing… but I'm not allowed to though."  
It seems Ellisa isn't the only one foregoing her regular tops to instead rock underwear as outerwear – the trend has picked up on TikTok and has seen many different iterations.

Source: Read Full Article