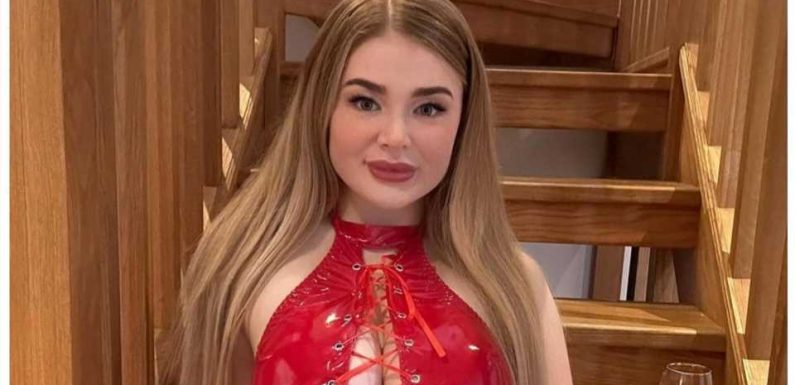 A SCOTS OnlyFans model has told how she was ghosted after her dream Valentine's Day date turned into a nightmare.
Kelsey Johnson, who goes by Kelseyxo online and @heyitskelseyxo on Instagram, still shudders when she recalls the night she was left red-faced with embarrassment.
The 26-year-old, from Thurso, remembers being really excited to enjoy some food and drinks with a prospective partner.
But it all quite literally fell apart when she took a tumble in a restaurant and found out her date was far from a gentleman.
Kelsey says: "I got taken to a fancy restaurant, fell down the flight of stairs, landed on a mop bucket at the bottom full of water and my high heel went flying through the restaurant too.
"It was absolutely mortifying and I didn't know how to react so just laughed like a lunatic.
"I couldn't stop but I was dying inside.
"We already had a planned next date prior to that and he cancelled it and ghosted me.
"He was so uncomfortable as the whole thing happened and it was awful.
"And he never even helped me up."
Most read in Fabulous
Nicola's partner reveals 'panic' over her phone at centre of probe being found
Morning Nicola vanished was 'different' to others, 'panicked' partner says
Nicola Bulley's partner believes a local is responsible for disappearance
Pregnant Ferne McCann welcomes new family member & says she is 'beyond in love'
Kelsey told last week how she was celebrating after becoming a millionaire. 
She saved her money wisely and reckons her financial success is a body blow to anyone who questioned her career choice.
The model said: "This has allowed me the freedom to go where I want, spend as much time with loved ones as I can & when/if I decide to become a mother I'll be able to spend all my time with my child.
"I love my job and it has also allowed me the freedom to chase other dreams and set up multiple businesses alongside it.
"I also pay more tax in a year than most earn in years and I do a hell of a lot for charity too."
Source: Read Full Article