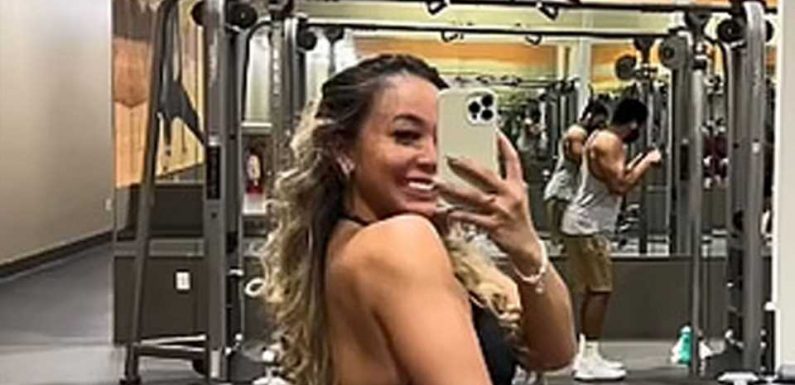 A GYM fan has revealed her measurements, much to the shock of onlookers.
She said at five-foot-nine and 174 pounds, she pays no mind to the number on the scale.
Zennia (@zenniachiaa) first posed in a skin-tight white mini dress.
"Girl, you don't look 174," read a fan comment over the video.
She showed several photos of herself posing for a mirror selfie in the gym.
"This just shows that sometimes the scale are just numbers," the gym girl said.
READ MORE GYM STORIES
Noel Edmonds was an original Top Gear host who stood in for Jeremy Clarkson
She revealed a few of her winning exercises, including deadlifts and squats.
"I'm five-foot-nine and lift five to six days a week," Zennia revealed.
The video stunned viewers who shared their two cents in the comment section.
"Thank you for making us tall girls shine," one wrote.
Most read in Lifestyle
Nicola Bulley police divers return to river months after mum's death
Tragedy as footballer dies suddenly leaving his family & club devastated
Gritty BBC One drama set to return for second series
Helen Flanagan wows as she shows off boob job in bikini after reuniting with ex
"You know it sis," Zennia replied.
"My dream," another said.
"You got it love. Got to put the work in," Zennia responded.
"Oh I didn't expect you to be my dream height," a third commented.
"I used to hate being tall," Zennia revealed.
"Sis is just goals," yet another said.
"Yes we love a tall fit queen," one more wrote.

Source: Read Full Article