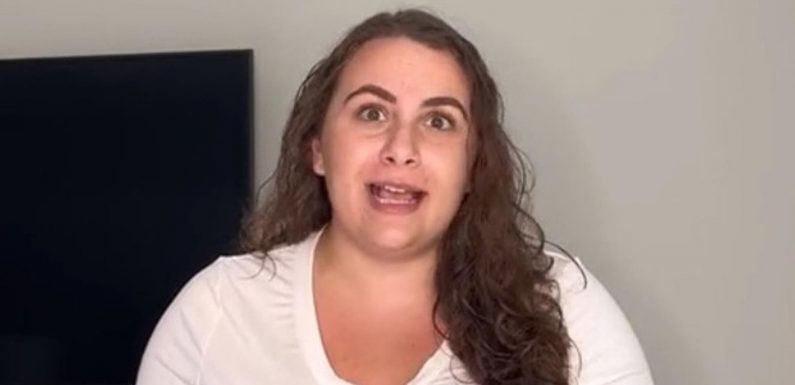 A STYLE enthusiast with a large bust has shared her holy grail of brassieres.
She revealed that the piece has adequate support as well as comfort for busty women.
Sarah Alice Liddy (@sarahaliceliddy) is a digital content creator based in New York City.
She took to TikTok to share her favorite new find, which fit her 38DDD breasts perfectly.
"My favorite strapless bra as a big-chested girly," she prefaced.
The video came as part of Liddy's very own series called "Curvy Girl Aesthetic."
She described the series as "trying to create an aesthetic like 'that girl aesthetic' or 'clean girl aesthetic'" for curvy women.
She disrobed and revealed herself in the nude-toned strapless bra and a pair of green track shorts.
The bra is called the Red Carpet bra by Wacoal, retailing for $72.
Liddy addressed some concerns that many women of all sizes tend to feel about strapless bras.
Most read in Fashion
Popular Netflix show cancelled after just one series – leaving fans gutted
I'm 92 but still rock minidresses – I've got a £2 secret to looking young
Baby among 6 festival-goers sliced to death by 'glass-encrusted' kite strings
Thousands of British Gas customers to get £250 help with energy bills
"I feel like most women are like, 'I rather not wear a strapless bra,'" she acknowledged.
She revealed she wears the strapless bra under "most things" because she finds it "comfortable."
"It just offers the best support ever," she gushed.
The video struck a chord with viewers who shared their two cents in the comment section.
"Omg I need this," one wrote.
"We love a good suggestion," another added. "Definitely gonna check this out."
"I love this bra," a third commented. "It's the only strapless bra I wear."

Source: Read Full Article