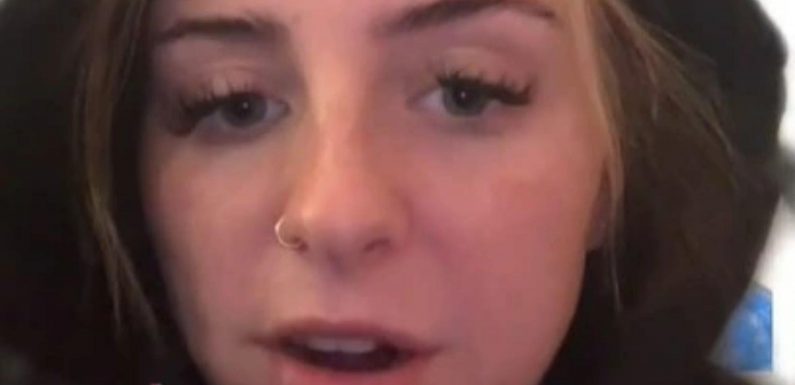 THERE are hundreds of skincare brands in the market but over the years, each one of us has grown loyal to a specific one.
Whether it's the cult favourite, The Ordinary, or the most high-end Kiehl's, here's what your top pick says about you, according to an expert in the field.
Gracie B. (@gracie_b14), 21, who says she a 'nearly qualified esthetician' from Nashville, took to TikTok to share her observations about beauty lovers and their favourite skincare brands. So which one do you keep buying over and over again?
The Ordinary
The 21-year-old started off the video with The Ordinary, the brand that's seen huge success in the recent years.
But despite being loved by many due to their cheap prices and minimal marketing, Gracie reckoned that you have no idea what you're doing.
''You probably thought that everything on TikTok is accurate, so you think this works – even though I know your skin barrier is absolutely crying by using the AHA 30% peel every day for 12 minutes.''
read more on beauty
Catfish transforms herself into Megan Fox with make-up
My man got Turkey teeth… they're popping off & I have to stick them back on
Tatcha
More pricey but just as sought-after is Tatcha, luxury beauty brand from Japan.
''I think you're cool. I think your skin is probably really good already,'' Gracie had nothing but positive notes to make.
However, she did add that Tatcha fans must be ''a little pretentious'' seeing they're willing to fork out a fortune for a basic moisturiser.
The Inkey List
A recent addition to drugstores, The Inkey List offers a similar concept to The Ordinary – affordable prices and simple ingredients.
Most read in Fabulous
Harry & Meg release 'holiday season' card – but it FAILS to mention Christmas
Charles & Camilla to throw huge Christmas bash – WITHOUT Harry & Meghan
People are just realising what's going on in the Lyle's Golden Syrup label
Shoppers go wild after supermarkets start their Christmas sales early
''I think you're dope as s**t. You know what you're talking about.
''You want something with basic ingredients and that's what you're going to get – you're not going to get anything that doesn't need to go on your skin.
''You're going to use what you need.''
Tula
Next, she moved onto Tula, yet another high-end skincare brand where creams retail for close to £30.
''If you use Tula, you're probably like me – I'm 21 – and think that it works… Or you're 13 and just like the pretty colour on the packaging.
''Some of it works. Not the best ingredients.''
Biossance
Sharing her opinion, Gracie described Biossance fans as ''pretty dope''.
In all he years as a skincare guru, the whizz had observed that Biossance – a really good brand in her eyes – tend to be mostly mums.
Paula's Choice
Based in Washington, the US, Paula's Choice has become one of the top skincare brands for many.
And if you're amongst them, Gracie reckoned you probably know a thing or two.
''I think you are the s**t. You know what the ingredients do and I think you are probably using this to benefit your skin.
''Your skin is glass smooth.''
Kiehl's
''If you are using Kiehl's you are either a man, your skin is insanely dry or you are older than dirt.''
How accurate were her insights? Well, according to people on social media – not really.
TikTok fans flocked to comments to hit back, claiming she clearly didn't know a thing.
One said: ''Ordinary is great and cheap WATCH IT.''
A fellow expert in the field added: ''as an esti i don't think you know what ur talking about.''
Read More on The Sun
Nail tech shows off glamorous pedicure but everyone is saying the same thing
Full list of postcodes due £50 cold weather payments direct to bank accounts
Someone else wrote: ''Licensed esthetician here. The ordinary is a great starter brand that can produce amazing results if used correctly.''
''use whatever you want lady's and gents, just make sure it works for your specific skin,'' a fourth penned.
Source: Read Full Article