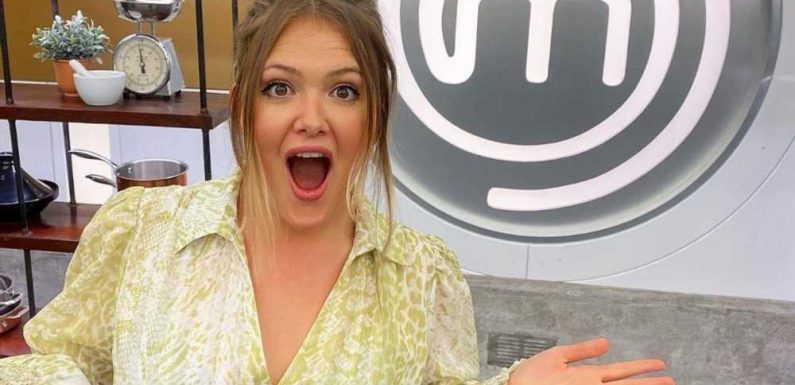 THE secret to making a perfect roast dinner has been revealed – and it's not what you would expect.
Poppy O'Toole, a Michelin-trained chef, has shared her recipe for the tastiest, crispiest tatties – sure to bring everyone together around the table.
The 28-year-old claims the key to success is to use an ingredient you probably already have in your cupboard.
Marmite – you may love it or hate it, but this chef recommends using it in both the water with which you boil the potatoes, and drizzled over them in the oven.
As a Young Masterchef judge, Poppy knows what she's talking about, and her 3.5million TikTok followers love her inventive cooking tips.
Some have hailed her the 'Potato Queen' after she showed Brits how to serve them in her 12 days of Christmas potato series.
Read More
Gordon Ramsay's Next Level Chef viewers hit out at 'American' style show
Shoppers rush to buy Argos air fryer that'll cut cost of cooking chicken by 50%
Poppy told MailOnline : "Loads of you have been cooking my marmite roast potatoes and loving them, but I have just improved the recipe to make them even more Marmitey, crispy and delicious.
 "I can safely say I've made it my life's work to nail the perfect roast potato and I'm proud to say I've cracked it."
First peel and chop your veg, then the important step is to add two tablespoons of Marmite into the boiling water instead of salt.
"It's going to double infuse these potatoes with that Marmite flavour," Poppy added.
Most read in Fabulous
British public thinks Harry should be stripped of titles, Sun poll reveals
Harry says he has MORE dirt on royals insisting they'd 'never forgive me'
People are realising where parmesan cheese comes from – and it's not good
Shoppers racing to Zara after full size Jo Malone perfumes spotted for £7.50
She advised parboiling the potatoes before putting them into the oven, by filling a pan with cold water: "If you throw your chunks of potatoes into boiling water straight away, they will start to cook from the exterior and give an uneven cook – which means in the end you won't get those perfectly fluffy spuds.
"To know your potatoes are ready, poke them with a knife and if they don't stay on the knife, you're good to go."
The third step is to 'steam-dry' the boiled veg for 10-15 minutes buy covering them with a tea towel.
Another tip to guarantee crispy and crunchy tatties is to toss them around before putting them in the oven.
Poppy said: "This will mean you get all the nice white bits around the potatoes which will equal the crispiness everyone loves."
Then microwave another helping of marmite before drizzling it over your spuds.
"Now pour them into preheated boiling hot oil and cook for 40-50 mins.
"If you're looking for something a bit extra, try goose fat or beef dripping instead of oil."
This roast potato hack is sure to leave everyone asking for second helpings, and will be a scrumptious addition to your Sunday meal.
And once the family has made room for a sweet treat in the evening why not try this cookie hack – you don't even need an oven!
It's already a know hack to make cookie mixture and then freeze it so you can bake fresh ones whenever you like.
But the truth is heating up the whole oven for one or two cookies can feel unnecessary especially amid a cost of living crisis.
But according to Mashed there's another way to bake the snack using another piece of kitchen equipment.
If you've got a panini press lurking in the back of your kitchen cupboards there's never been a better reason to dust it off.
The pros at mashed explained: "Panini presses are a quick and simple way to make your favourite desserts like brownies, cake, or a batch of warm chocolate chip cookies."
Read More on The Sun
I'm the world's best boss – I gave employee HALF my lottery jackpot for helping me
Shoppers go wild for Home Bargains shampoo that's £10 cheaper than elsewhere
The panini press will take half as long to heat up compared to the average oven so you can get your hand on fresh cookies even quicker.
Just scoop the cookie mixture directly onto the grill plates for roughly eight minutes, flipping them for a more even bake.
Source: Read Full Article