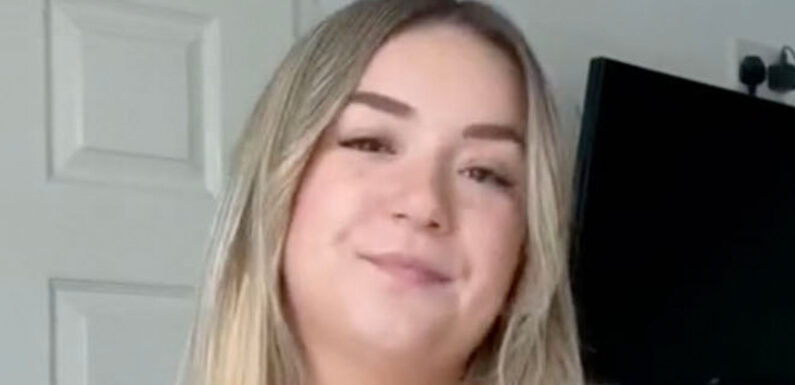 A FASHIONISTA has wowed after sharing a selection of the best tops for women who have a fuller bust.
Alannah Harding (@alannahharding) revealed she had limited items for her haul because one of her orders was so unsuitable for big boobs that she got stuck in it.
She showed her almost 13,000 TikTok followers tops that flatter her size UK14/US10 frame after splurging on Asos.
The trendsetter took to the social media platform wearing a gray sports bra and jeans with her hair in loose waves.
"Finding tops on Asos for my fuller bust gals," read the text over the video.
She danced as the song Taste by Tyga played and tried her first item, a floral top with a sweetheart neckline and mesh sleeves.
Read more fashion fails
Mark Duncan stretchered to hospital after brutal KO 'left him having seizure'
"9/10 my usual size from Miss Selfridge on Asos would have been a UK10/US 6 if the built-in cups were bigger," read the text.
She continued to embrace the flower print trend with a black blouse covered in pink roses.
"4/10 from Miss Selfridge on Asos, 8/10 when tucked in," she wrote.
Alannah posed from the side as she wore a satin wine-colored top, however, she was left disappointed when she turned to the front.
Most read in Fashion
SOAP WEDDING
Emmerdale's Amy Walsh marries EastEnders star fiance in front of co-stars
NOA HOFFMAN
I matched with Commons 'spy' on dating app, I re-read our texts and was shocked
DEVIL DOG BAN
Home Sec vows to outlaw killer XL Bully dogs after horror attack on girl, 11
SHOCK EXIT
Call the Midwife cast 'shocked' as star is axed from BBC show
She shook her head as she pulled on both sides of the top but failed to get it to close.  
"0/10 does not fit at all, definitely not one for my fuller bust gals," read the text.
She chose not to reveal the brand or the size which she ordered for the ill-fitting top. 
Alannah explained in the caption: "I did have a few more tops for this haul but genuinely got stuck in one because it wasn't fuller bust friendly."
She added the hashtags #fullerbust and #size14fashion. 
Commenters were eager to get their hands on the tops featured in the video but Alannah said they were sold out.
One person wrote: " I love the first top so much I went to the effort of searching through Depop, eBay, and Vinted until I found it. I can't wait to try it!"
Another commented: "I cannot find it at all and I love it, you look amazing."

Source: Read Full Article