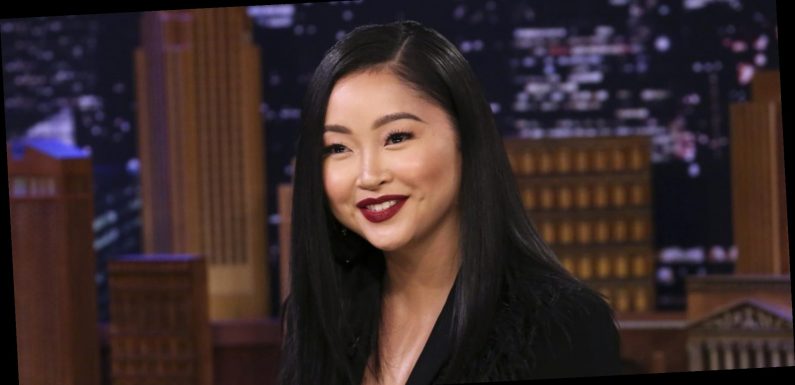 Lara Jean would never.
Post-To All the Boys: Always and Forever, Lana Condor fitched Lara's signature dark hair for a bright pink dye job. She showed off the new color on Instagram and the shift coincides with the end of her Netflix trilogy and her new single, "Anyone Else But You" with Anthony De La Torre. 
"Get 'Anyone Else But You' to 5 mil streams and I'll keep it …" she wrote alongside the photo. "U know I love my pink." On her Instagram Story, she wrote "Did a thing" with a link to her post.
The new pink comes courtesy of stylist Dimitris Giannetos (his clients include fellow singers Camila Cabello and Britney Spears) and the color is a soft, romantic pink color that still shows off her dark roots. It wasn't a complete change, though, since she's still wearing her hair in long, loose waves. 
"L A N A Condor," Giannetos wrote in his own post. "Go PiNK or go home!"
Her TATB co-stars also commented, with Janel Parish writing, "UMMMMM WHO GAVE YOU THE RIGHT?" along with a fire emoji. Madeleine Arthur added, "Love is in the hair."
Condor recently released her song and it already has a music video up on YouTube. So far, it's earned under 100,000 views, so fans that want Condor to keep this new color better get to streaming.
Source: Read Full Article