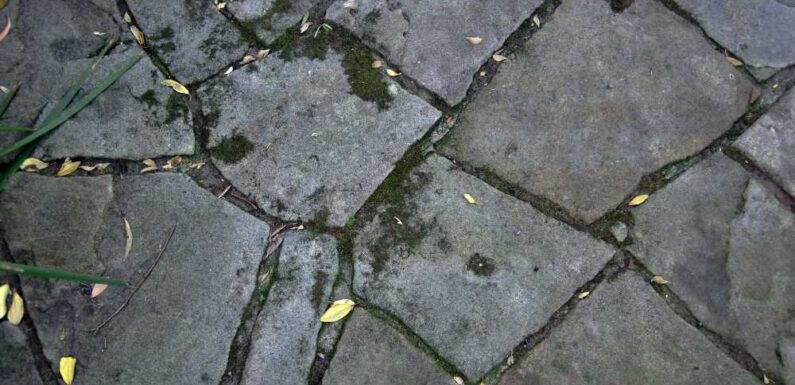 IF your patio is looking a bit grubby and you want to get it sparkling but without a lot of faff, we've got just the thing for you. 
There's nothing worse than sitting on your hands and knees, tirelessly scrubbing at a filthy patio, but as painstaking as it is, patios can quickly become a slip hazard, so it's important that you keep them clean.
With this in mind, fans of cleaning sensation Mrs Hinch, have shared their simple solutions for cleaning outdoor patios and pathways, with barely any faff involved.
Ever since cleaning sensation Mrs Hinch, otherwise known as Sophie Hinchliffe, took to Instagram, cleaning tips and tricks have become more and more popular.
There's even Facebook groups where cleaning fanatics share their hacks for getting their homes spotless.
And the latest tip focuses on getting your tired patio slabs looking brand new in no time.
Read more cleaning stories
I'm a gypsy wife & I've found the £3.50 secret to making my home smell amazing
Mrs Hinch reveals the 6 places you forget to clean & the 60p buy she swears by
Posting on a Mrs Hinch Cleaning Tips and Tricks Facebook page, one Facebook user, Dawn Wilson asked: "What can I use to get my patio to come up cleaner and brighter when power washing?"
The post was inundated with responses from Mrs Hinch fans but the most suggested solution was to use washing powder.
One cleaning fan said: "My husband used boxed washing powder, wets it, leaves it overnight and then power washes it. 
"Ours came up spotless!"
Most read in Fabulous
Most 'in-demand' royal revealed as Harry & Meg slammed for 'spewing nonsense'
People look at my face & presume I'm a typical pretty girl but then I stand up
I sued my parents for having me without my permission
I'm a psychologist – what your favourite crisp flavour says about you
Another agreed and wrote: "I was about to say this! It also helped with the dog wee smell."
Whilst a third simply suggested: "Washing powder."
Most homes will have washing powder but those who don't can buy it from most local supermarkets.
And don't worry, you won't need to spend a fortune, as Morrisons sell their own-brand laundry powder for just £2.55. 
Other suggestions for cleaning patios included using Wet & Forget, Pink Stuff cream cleaner, bleach, vinegar and soda crystals.
One cleaning whizz suggested: "Don't power wash but use Wet & Forget – spray then leave it to work."
A second posted: "The Pink Stuff cream cleaner. Give it a scrub then wash off."
Someone else wrote: "I used bleach and water and it worked great. Scrubbed it and left it to dry."
Read More on The Sun
We made a privacy fence so neighbours can't see in but people say the same thing
Mum who got £250k on Rich House Poor House reveals everything you didn't see
Another Facebook user recommended: "Spray vinegar! Let it sit for an hour. Scrub it with a broom and wash it off."
Whilst one woman said: "Soda crystals, a bottle of bleach, water in a bucket and rub it in with a brush. Don't rinse it and let the sun dry it out. It came up like new. No hard work."
Source: Read Full Article