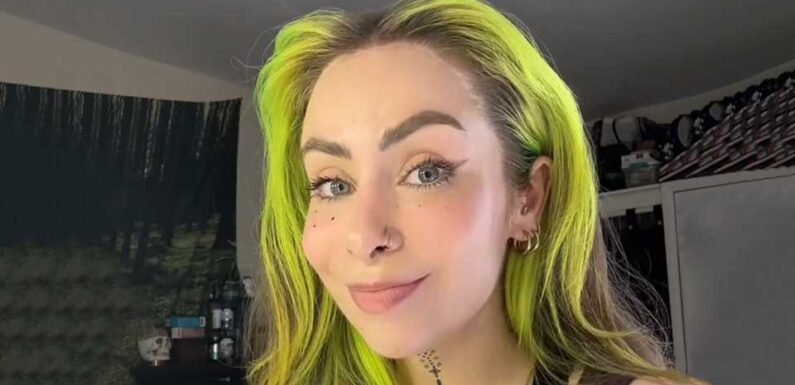 A CITY dweller's has created an anti-cockroach spray that keeps pests at bay.
With just three ingredients, her all-natural hack is also cheap and easy to use.
"Born and raised New Yorker, this is my New York City living hack to avoid cockroaches and ants," said Eden (@_faebae).
The DIY trick has kept creepy crawlies away in her prewar building for over a decade – and she's learned not to take any chances now.
"Whenever I haven't used it the bugs come back. So it does work cause then they leave right away again," she said.
Her "super easy and cheap" trick involves just three ingredients – and one of them is free.
Eden explained how she used a spray bottle she already had in her house.
She then introduced what she called the star of the show: peppermint essential oil.
She advised: "Get a brand you like. This stuff is strong and you will smell why bugs and stuff don't like it."
The next ingredient she used for her bug-tackling trick was just tap water with which she filled up the spray bottle a little more than halfway.
Most read in Lifestyle
BRAND CLOSURE
Brand rushes to close one company and is ditched by partners of two others
bum deal
This Morning in chaos as Ferne McCann's baby POOS on Holly Willoughby
DATE NIGHT
Louise Redknapp in first public appearance with new man – 6yrs after Jamie split
DAD'S PLEA
Russell Brand's dad-in-law 'begged his daughter Laura to end it with the star'
Even though the bug-battling woman explained how she uses one full dropper when measuring out her own peppermint oil, it's fine to experiment with the exact amount.
"You'll definitely feel when it's enough. You'll feel it in the air," she said.
She then shook things up – or at least the spray bottle.
She emphasized that the shaking should be done "really, really, really, really well."
Her secret spray method was proven to keep all areas of the house protected from pests.
"Spray your upper cabinet corners with it, kitchen sink, bathroom sink, bathroom tub, doorway, wherever. It'll work great."
She also had a bonus hack to ensure that insects did not feel welcome in her home.
"I like to mix this peppermint oil into my all-purpose cleaner and my shower spray so that bugs just want nothing to do with this place," she said.
Many of her fans shared their own tricks for keeping bugs away.
"I put peppermint air fresheners in my utility closet last winter. No bugs or mice!" was one viewer's tip.
READ MORE SUN STORIES
Holly Willoughby pays emotional tribute to This Morning doc after her sudden death
I spent £2k on my 13 'fake' babies, my dad says it's bizarre… who cares
"What brand do you like? I want to try that," Eden asked eagerly.
"Scent Fill Peppermint plug-in at Target and also Citrus Magic Holiday Odor Absorbing Solid Air Freshener, Peppermint on Amazon," she replied.

Source: Read Full Article