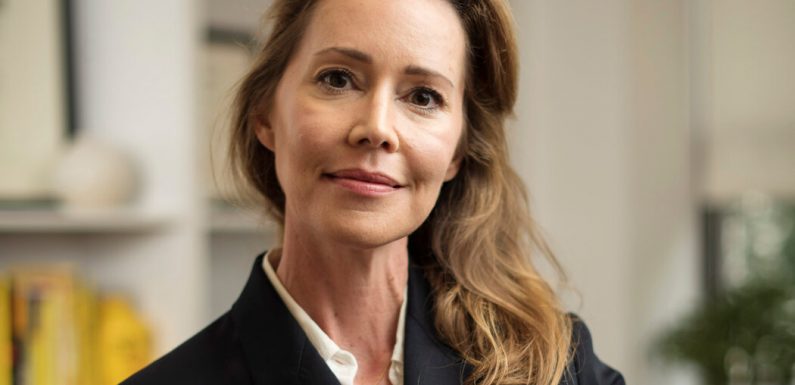 I was feeling unsettled when I visited Samantha Boardman at her office early last month. We were there to do an interview, but I'd been secretly nursing a hope that Dr. Boardman, a psychiatrist with an Upper East Side practice, would help me resolve some nagging issues. Like many friends and colleagues, I was lethargic, less efficient than I would like to be. Was my listlessness part of a common malaise?
"Some of us look back on lockdown as a time of squandered opportunities," she said. "It's, 'I could have completed my screenplay, learned Mandarin or taken up bird watching.' All these things that I call productivity porn, they can go hand in hand with self obsession."
I was taken aback. I'd lately been given to a bit of navel-gazing, soothing myself with an endless succession of herbal cleanses and long baths and limiting phone time in favor of desultory strolls. Privately I wondered, Was there a point?
We were chatting in the office on Madison Avenue where she conducts treatment. "Self-care is important," Dr. Boardman told me. "But it can also be a slippery slope to narcissism, an excuse to push away friends,." Practicing its tenets is a reflexive response to "that wellness industrial complex that promises, 'if we download this, buy that, or go to the country on a silent retreat, we can eat, pray, love our way to happiness.'"
Not quite the responses I'd been expecting. But then Dr. Boardman defies rote expectations.
There is the professional clout. A cum laude graduate of Harvard, she went on to earn a medical degree from Cornell University and a master's degree in positive psychology from the University of Pennsylvania.
Then there is the pedigree. Dr. Boardman's father is the Wall Street potentate D. Dixon Boardman, her mother Pauline Pitt, a socially prominent decorator and philanthropist in Palm Beach. Her sister Serena is a high-powered real estate adviser at Sotheby's International,
And at 49, Dr. Boardman is mistress of the art-filled homes in Manhattan, Southampton and St. Bart's that she shares with her husband Aby Rosen, the real estate developer and art collector who seems to live by the credo, "too much is never enough."
Her intermittent presence at fashion shows, openings and galas in the company of society fixtures including Jamee Gregory, Marjorie Gubelmann and her longtime friend, the designer Tory Burch, has earned her the sobriquet Park Avenue Princess. It's a label she shucks like an itchy old sweater.
"I vaguely remember a photograph of a lot of us sitting at a fashion show," she said. "I thought it was funny." She was completing her medical residency at the time, "working all night, doing rotations," she recalled. "I had already gone through anatomy and biochemistry by then. I was delivering babies."
Hardly the schedule of a social gadabout. "Sam enjoys the lighter aspects of her life, but they are not what defines her," said Ms. Burch, who has known her for 20 years. To call her a socialite is archaic at best, the designer said tartly. "It's an unfair stereotype. And it's sexist."
Dr. Boardman makes no apology. "I enjoy fashion and the experience of sitting through shows," she said. "I can belong in many different places and wear many different hats. "That is just who I am."
'Turn Away From the Mirror'
Her office is the airy antithesis of the stereotypical analyst's den, with its musty figured carpets, phallic statuary and overstuffed sofa, the requisite box of tissues ready to hand.
To my left was a scarlet-shaded lamp and a treadmill.— "I use it every day," Dr. Boardman said. "It clears my head." To my right were shelves lined with such oddly assorted titles as "The Outsourced Self, "The Power of Habit," "Harry Potter and the Cursed Child" and "Very Classy," Derek Blasberg's cheeky primer on manners and mores. Opposite the leather sofa where I sat was a suite of works by the artist Dan Colen, pieces as vaporously ambiguous as a Rorschach test.
"Spending time at home during the pandemic, I've become much more interested in the way that spaces affect us," Dr. Boardman said. Candid but measured, she took a beat before confiding, "I never realized I could have a bright sunny place and that I could have some pretty things in it."
She was wearing an indigo jumpsuit and sandals. "I have a go-to blazer by Nili Lotan that makes me feel strong," she said. "I can throw it on with a T-shirt and Proenza flat sandals that I stand tall in.
"I've learned that clothes can actually help lift you out of yourself, to be a different version of yourself, to feel strong."
Strong enough, apparently, to manage a blog, "Positive Prescription," treat patients, publish in scientific journals and, in spare hours, teach at Weill Cornell, where she is a clinical instructor in psychiatry and assistant attending psychiatrist.
"Her great strength is that she can dive into the literature and find something that scientists can understand but also a general reader," said George Makari, a psychiatrist, psychoanalyst and historian at Weill Cornell, who has known Dr. Boardman since her student days there. "She finds fresh ways of looking at things," he said. "There is always a bit of 'Wow, I didn't know that.'"
Now she is about to add "pop shrink" to her roster of credentials. Her book, "Everyday Vitality: Turning Stress into Strength," out on Aug. 10, articulates the precepts of positive psychiatry, its central premise, as she writes, that "we flourish more when we turn away from the mirror and look out the window."
Her arguments are fresh and credible, Dr. Makari said. "She synthesizes information very quickly, reads all of the scientific journals, and pulls together nuggets that come from the data and allow the reader to find something actionable."
Still, as an Upper East Side therapist-author with a blue-chip lineage and highly evolved sense of style, she put me in mind of Nicole Kidman's character in the HBO thriller "The Undoing": a woman rocked by catastrophic events that imperil the foundations of her life and work.
She watched the show, Dr. Boardman said. "But if there were parallels, I didn't see them." With a self-deprecating laugh, she added, "Maybe I'm in denial."
Dr. Boardman who dated high-profile media figures including Graydon Carter and James Truman, has been a target of gossip, some of it dismissive. She once rated a spot on New York magazine's list of "50 Sexiest New Yorkers." Described in a blurb as "never off duty when it comes to style," the writer went on to declare: "She even had her scrubs designed by Michael Kors when she was in med school. Who wouldn't climb onto her couch?"
Her 16-year marriage to the irrepressibly convivial Mr. Rosen has placed her in an unwelcome spotlight at times. His insistence, at the height of the pandemic, on posting Instagram snaps of his Southampton mansion on Meadow Lane (an exclusive strip of sand unofficially labeled Billionaire Lane) struck media watchers as tone deaf. The barbs did not faze her, Dr. Boardman said, partly because she was unaware of the posts.
She remains unabashed. "Aby does what Aby likes to do," she said. "I respect his autonomy. I know I could never control him. I would never try to." At home, she said: "I'm the minister of health and education. He's more in charge of finance and design." a tireless champion of living large, the extrovert to her introvert.
"In my family we would drink, you know, and maybe eat cheese and crackers," she said. "Aby loves to share, always insisting 'try this,'" as he waves a pasta-laden fork in friends' direction. "That comes from a place of light and generosity," she said. "I admire his embrace of life."
A self-described perfectionist, Dr. Boardman added: "I've learned a lot from him about looking up from the grind laughing and not being so hard on myself all the time."
"We live in a culture that celebrates perfectionism," she said. "Studies show it to be on the rise among young people. They are often understanding about other people's challenges but still have a grit-your-teeth-and-bear-it mind-set when it comes to their own mental health."
Connecting the Bread Crumbs
On occasion she unplugs, visiting museums, strolling in Central Park or working on puzzles with their children, Alexander, 15, and Vivian, 13. "There are times when I'm feeling unproductive and all too aware of my poor sourdough baking skills," she said. "On those days there is something so gratifying about finding the right puzzle piece and figuring out just where it goes."
At work she is driven less by a stern sense of duty than by unfettered curiosity. At 40, she went to Penn to study applied positive psychology, a relatively recent outgrowth of cognitive behavioral therapy that is focused on peoples' strengths rather than weaknesses and which encourages the cultivation of optimism and resilience.
Dr. Boardman has integrated the model into her practice. "In many cases my advice runs counter to conventional wisdom," she explains in her book. "The contemporary emphasis on self-focus flies in the face of research that meaningful connections and other-oriented action are what fortify us."
Medicine did not start out as a calling. "On both sides of my family there were challenges with mental illness and untimely deaths that weren't really spoken about," Dr. Boardman said, declining to elaborate. "I was very young and don't know that I was conscious of these things.
"But looking back as we often do, I connected the bread crumbs. I wanted to understand how people, even people who seem to have everything, who are unbelievably privileged, can also grapple with mental illness. Those questions tugged at me."
And impelled her to embrace her métier. "Most clinicians complain about how little control they have over what they do," said Dilip Jeste, a professor of psychiatry and neuroscience at the Center for Healthy Aging at U.C. San Diego, and a friend and mentor. "Yet Samantha actually has been practicing what she preaches."
During her early training she worked for a dermatologist, seeing patients with Kaposi's sarcoma. She strayed at times from medicine's requisite focus on symptoms and diagnosis to inquire into patient's histories and deepest concerns. "I was spending maybe too much time to be efficient," she said. "But to me, their stories were so important to their healing and health.
"I probably lost some of that over the years," she allowed. "But psychiatry brought me back to that original question of how people experience something, how they interpret it and how that interpretation shapes their experience."
Her practice is by no means confined to the ladies who lunch. She offers treatment on a sliding scale, routinely seeing patients at Weill Cornell as well. She spent much of lockdown conducting sessions on Zoom, an exercise that frustrates her. "There's a distracting quality, all those tiny thumbprint images that catch your eye. You are looking at that and not actually listening. In an old-school format, the connection is deeper," she said, the process inadvertently revealing.
"Especially when you're meeting a patient for the first time, the most interesting moments are the ones before and after the session," she said. "There are certain people who can sit in the space, carry on the conversation in certain way and then rant on their cellphones as they walk out the door. I've always found those in-between moments valuable."
What urgent concerns are plaguing patients these days? "There is a huge amount of dread right now, as a lot of people anticipate reporting back to the workplace," she said. "They are rattled by the idea of being regimented again, of having less choice in their lives.
"It's like the nausea some of us used to feel about returning to school in September. You know … the clock is ticking."
Source: Read Full Article