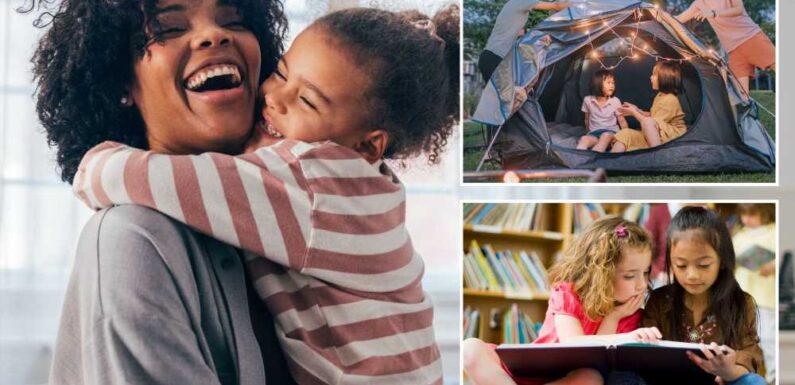 THE summer holidays are upon us, which means both the opportunity to spend precious time with the little ones and pulling your hair out trying to keep them entertained.
It all adds up financially too – with a recent study revealing parents can face around a grand a week in extra costs during the long summer break.
Thankfully there are some simple, easy – and most importantly, super cheap – ways to keep the kids entertained too…
Get creative with coins
Admittedly this one does involve money – but only spare change is required.
Mad About Money founder Maddy Alexander-Grout says: "My kids love making pictures, and coin rubbing is a great idea.
"Everyone has crayons and the odd two pence lying around, so this activity will cost you nothing – unless you lose the money!"
READ MORE PARENTING TIPS
I play a lazy-mum game with my kids & it gives me an hour of free snack time
Mum's easy trick to stop the inside of your kids' bath toys going mouldy
Potato printing
Not all activities require having to buy lots of materials.
Maddy says: "Potato printing is another old classic.
"Carve shapes into potatoes and dip them into paint – hours of fun printing.
"You can also get the kids to peel them, so it's a lesson in culinary skills!"
Most read in Fabulous
Harry and Meghan 'asked Biden for a ride on Air Force One but were told NO'
Meghan & Harry's pal denies claims they're 'taking time apart' amid rift rumours
Video shows why inflatable armbands don't guarantee your kids' safety
I took my kids to a free indoor theme park – there was rides, games & soft play