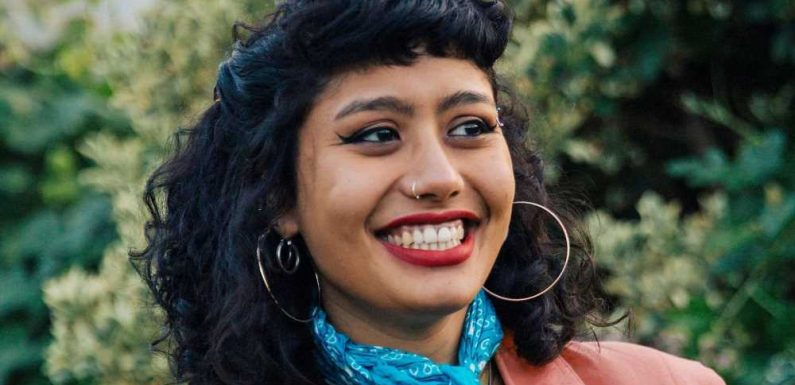 Anyone blessed enough to have naturally curly, textured, and voluminous hair knows that taking care of curls and coils is serious business. Ringlets can easily become frizzy in summer heat and staticky in winter dryness, so finding the right products that infuse a good dose of hydration without any crunch is crucial. And it's even better when they actively repair and strengthen your hair to minimize breakage, which is exactly what this new haircare collection is here to do. 
Already a household name in Japan, haircare brand NatureLab. Tokyo expanded stateside in 2018, offering its smoothing shampoos and conditioners, scalp-reliving scrubs, and moisturizing hair masks beloved by J-beauty insiders this side of the Pacific Ocean. And Perfect Texture, the new collection, launches tomorrow — but NatureLab. Tokyo is offering InStyle readers the first chance to shop it before anyone else. The new line comes to the U.S. first, before rolling out in Canada, the United Kingdom, then Japan; you can find all five products from the line below. 
The new Perfect Texture Shampoo and Conditioner work together to gently clean and condition your curls without stripping natural moisture. They detangle and strengthen snarled strands with ingredients like alpine rose stem cells (a natural adaptogen primarily for retaining moisture), camellia oil (a J-beauty essential for conditioning hair), and blue algae for protection against environmental aggressors that leave hair brittle. 
Shop now: $13–$30; naturelab.com
The new Texture Wave Cream, meanwhile, enhances natural waves to make them extra bouncy and shiny while minimizing frizz. Just scrunch and shape curls with a quarter-sized amount of the cream while hair is wet or lightly towel-dried. Same goes for the Texture Curl Cream, which is best for coiled hair and designed to reduce frizz and humidity's harmful effects. If you want more hydration after showering and before the creams, the Texture Leave-In Conditioner and Detangler adds an extra layer of protection against tangling and breakage. 
NatureLab. Tokyo is an insider favorite that's garnered attention from celebrity hairstylists, such as the Kardashians' go-to, Andrew Fitzsimmons. For the new Perfect Texture line, the brand partnered with Marty Harper (known for his work with Zendaya and Halsey, among others) to celebrate the launch. "The NatureLab. Tokyo Texture collection is my go-to — these products are truly phenomenal and available at an accessible price point," he tells InStyle. 
Harper notes how their key ingredients strengthen and hydrate curls without weighing them down. "I love to use NatureLab. Tokyo on my client with kinky, coily, curly, and wavy hair," the hairstylist explains. "After cleansing the hair with the Perfect Texture Shampoo and Conditioner, I love using the Leave-in Conditioner which is great for protecting against damage and detangles. My kit must-have is the Curl Cream because it retains moisture post-wash and makes the curls pop."
Topping out at just $17, NatureLab. Tokyo Perfect Texture truly is an affordable collection for curls of all shapes and sizes. Shop the entire haircare line below before it's available to the rest of the States on October 14. 
Shop now: $15; naturelab.com
Shop now: $15; naturelab.com 
Shop now: $13; naturelab.com 
Shop now: $15; naturelab.com 
Shop now: $17; naturelab.com 

Source: Read Full Article