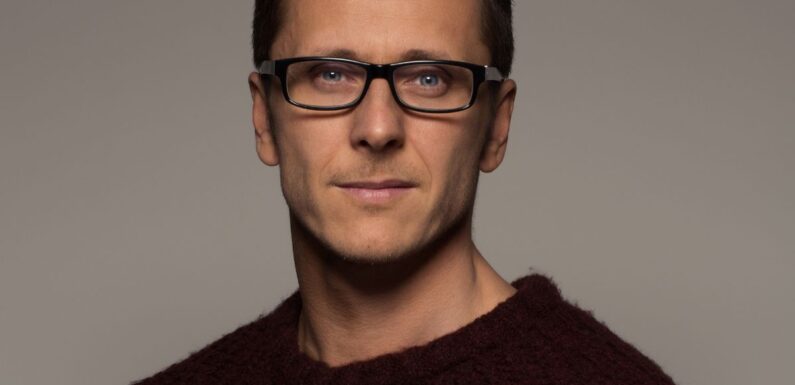 Five member Ritchie Neville still has fans falling at his feet years after shooting to fame.
The nineties star shot to fame in Five alongside Sean Conlon, Scott Robinson, Abz Love and Jason Brown – where they caused mayhem amongst fans all over.
Though he says fans still like to cause chaos and are still as "bonkers" as ever, as he sat down with the Daily Star to discuss his new project, The 998.
Talking about his wild fans, Ritch exclusively said: "Yeah frequently bras come along on stage and it's really catching them mid-air while doing the routine which is a personal favourite of mine.
"I did that fairly recentlyand everyone cheered.
"But certainly on social media, with single women, they'll say 'I always thought I'd marry you but there is still time' and stuff like that so it does still happen."
Ritchie, 43, then moved on to spill what goes on inside his private Instagram inbox.
He explained: "On Instagram, there are three tiers of messages and the third tier I always say is like the Wild West. You never know what you're going to get. I rarely go in there because there can be all sorts of nudity, you name it, it's in there.
"I steer quite clear of that one, occasionally you go 'Alright. let's see what's in there' but it's a lot…"
Ritchie has just released his new single 'Sunshine' under his new project 998, which he's working on with top producer Liam Keagan.
But Five fans shouldn't worry, Ritchie is still going "full force" with the iconic group and is balancing both projects at the same time.
Talking about his new venture, Ritchie said: "During lockdown, I got really into producing and like learning the whole production thing and that's what kind of kept me sane. And yeah, here we are, making dance tunes just for the sheer fun of it.
This song is a very happy sort of piano-house vibe. But future tracks will get a bit more moody and dare I say like Camelphat's sound.
"Liam and I complement each other quite well, in styles and knowledge, and now often actually I'm kind of more the alternative one saying 'Why don't we try this or that?'
"I guess this for me is my antidote to many years in pop."
For more of the latest showbiz news from Daily Star, make sure you sign up to one of our newsletters here .
Source: Read Full Article