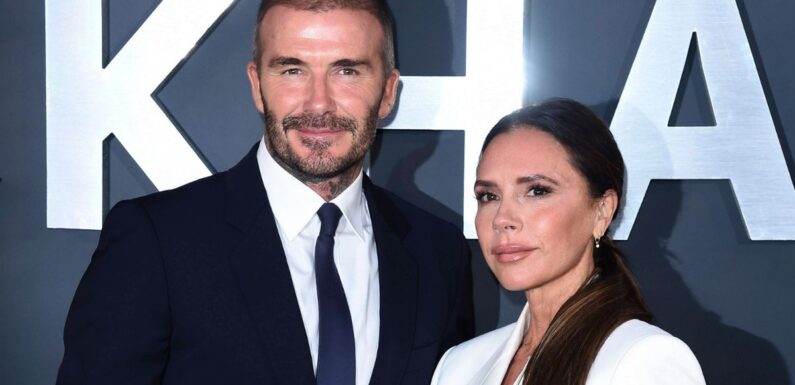 David and Victoria Beckham have "opened a can of worms" after they shared their take on the Rebecca Loos affair scandal.
An insider, who is allegedly close to the famous pair, said David's Netflix documentary, Beckham, added fuel to the fire despite the fact Rebecca's name was not mentioned in the four-part series. Rebecca previously worked as a personal assistant for David but in 2004 she sold an exclusive tell-all interview claiming they had an affair.
But sharing their take on the matter, an insider claims that mentioning the rocky periods in the marriage on the show has now backfired on them. They also said Rebecca will continue to share her side.
READ MORE: Want more showbiz? Daily Star has just the thing for you!
READ MORE: Want more TV? Daily Star has just the thing for you!
The source told OK!: "Rebecca won't go away quietly. She wants to have her say. She feels David was playing the victim too much and she feels she deserves to tell her version of events.
"If they hadn't mentioned it in the documentary, Rebecca wouldn't have spoken. They probably didn't expect Rebecca to come out and speak again. They've opened a can of worms and it's come back to bite them – and they may regret it."
Rebecca, who is now a yoga instructor living in Norway with her two sons and husband, spoke out about being thrust into the spotlight again in an interview on Monday's Good Morning Britain.
Speaking candidly to presenters Kate Garraway and Richard Madeley, Rebecca said the former footballer should take some responsibility. She said: "I don't think I really want to say anything to them, but what I would like to say is, I think by him not acknowledging responsibility, he is giving a message that it's okay to behave like this. And I think that is a wrong message to give.
"You make mistakes, own up to them, say sorry, move on. And that's what I'm teaching my kids."
Sharing insight into how she disciplines her children she continued: "I have a younger son who's very stubborn, and I sit with him for 20 minutes to make him say sorry. And he doesn't always say sorry.
"I've got to work with that. And just teaching kids, be honest, be truthful and apologise, and then, boom, you can move on with life."
When the rumour was sent into overdrive back in 2004, David released a statement to shut things down. He said: "During the past few months I have become accustomed to reading more and more ludicrous stories about my private life.
"The simple truth is that I am very happily married. I have a wonderful wife and two very special kids. There is nothing any third party can do to change these facts."
For the latest breaking news and stories from across the globe from the Daily Star, sign up for our newsletter by clicking here
Source: Read Full Article