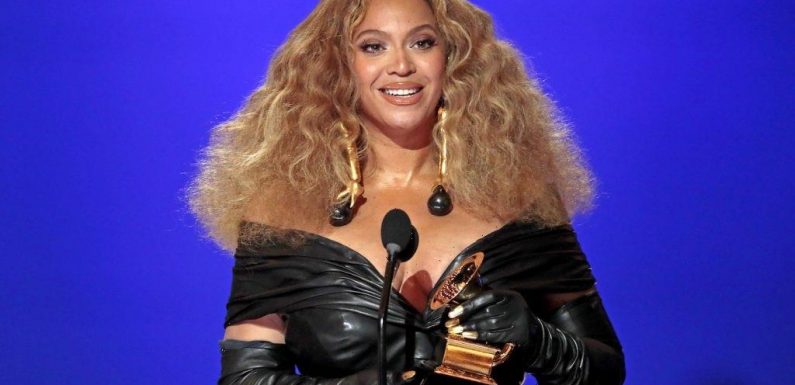 No matter how big of a superstar she becomes, Beyoncé will always remember her Southern roots. The Houston-raised singer has paid homage to the American South throughout her career. Even in the early days of her career, the Grammy winner insisted that her appreciation for Southern culture (specifically Black Southern culture) should be obvious in her music videos.
Beyoncé's song 'Déjà Vu' was a comeback single
In the mid-2000s, Beyoncé was preparing for the release of her highly-anticipated sophomore solo album B'Day. Her solo debut album, Dangerously in Love, was released in 2003, and the budding BeyHive wanted to hear what Queen Bey had next.
Rodney "Darkchild" Jerkins, who produced the song "Worldwide Woman" and the album's lead single "Déjà Vu," reflected on working with the young superstar in a 2021 interview with Variety commemorating the album's 15th anniversary. "She was actually watching different people she was thinking about hiring as directors," he recalled. "When we weren't recording, she was thinking about all that type of stuff, and I got a chance to see that side of her."
Jerkins and fellow producer Jon Jon Traxx were inspired to create the track while listening to Michael Jackson's hit song "Don't Stop Till You Get Enough" on the radio. Jerkins had worked with Jackson in the past and wanted to create a hit for Beyoncé that was on the same level.
Beyoncé herself wanted it to be a big record as it was her grand return to the music scene. Jerkins and Traxx incorporated live horns and other instruments on the track, and Beyoncé fell in love.
She insisted on filming the 'Déjà Vu' video in New Orleans
Beyoncé wanted to pay homage to the beautiful city of New Orleans in the music video for the song. She recruited Grammy-winning music video director Sophie Muller for the occasion. Muller was blown away by Beyoncé's vision for the video — and her insistence that they shoot on location.
"I remember we had various discussions about things like, 'Should we try and recreate the idea of New Orleans in a studio?' And she was, like, 'No, we're definitely going to New Orleans, and that's going to be the backdrop of the video,'" Muller recalled. "I really respected the idea that she wanted, and I took her lead on that."
The video was filmed in several locations across New Orleans. The city was still reeling from the devastating effects of Hurricane Katrina, which made landfall just a few weeks earlier.
She has a special connection to New Orleans
While she may be a proud Houston girl, but Beyoncé has a special place in her heart for New Orleans. In her groundbreaking 2016 visual album Lemonade, Beyoncé spotlighted various parts of New Orleans as well as the surrounding area.
Inside the city, Beyoncé showcased the popular Bourbon Street in "All Night" and other thoroughfares such as St. Claude Avenue. The "Formation" featured footage of a local high school marching band in the neighborhood of Algiers. And much of the visual album included shots of the Destrehan Plantation outside the city and the former Confederate stronghold Fort Macomb. Jay-Z and their daughter Blue Ivy even play together on the field of the Mercedes-Benz Superdome.
Source: Read Full Article