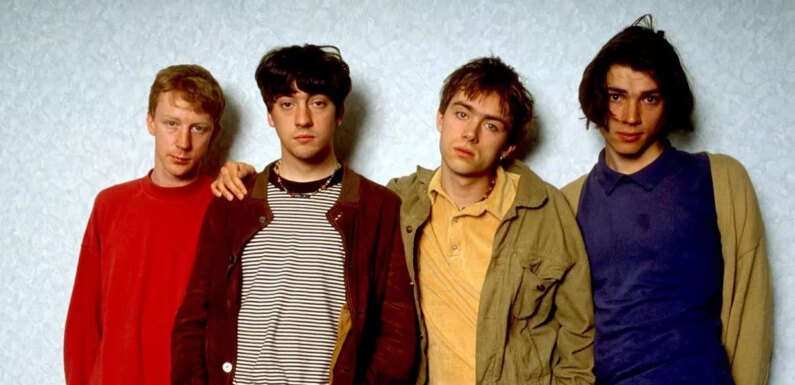 Blur star Alex James has upset the French by claiming the Brits and Irish invented their most famous foods.
The bass player, 54 – now a farmer – says champagne is from the West Country and Brie was actually first created in Ireland.
He said: "It's thought that champagne was probably invented in Britain because we had better glass that could withstand the fermentation process. The French claim they invented champagne and brie, but brie was probably invented in Ireland, and champagne was probably invented in Somerset."
READ MORE: Blur's Damon Albarn forced to use autocue to remember lyrics as he teases 'end'
READ MORE: Want more showbiz? Daily Star has just the thing for you!
Only sparking wines from the Champagne region of France – just over 300 villages in around 82,000 acres – are allowed to call the product 'champagne'
Other producers have to call it sparkling wine under strict trademark rules.
Fizzy champagne dates back to the 16th Century, with many crediting English scientist Christopher Merret with adding sugar to wine to create "sparkling wine".
Merret, who lived in the West Country, created the fizz around six years before Dom Pérignon.
Although Brie is unmistakably French – it was invented by monks at the Priory of Rueil en Brie in the Middle Ages – different varieties are also made in Somerset, Ireland, Wales, and Scotland.
Furious Frenchman Claude Pepin, 45, hit back. saying "This man should stick to music – he obviously knows nothing about food or drink."
For more of the latest showbiz news from Daily Star, make sure you sign up to one of our newsletters here.
Source: Read Full Article