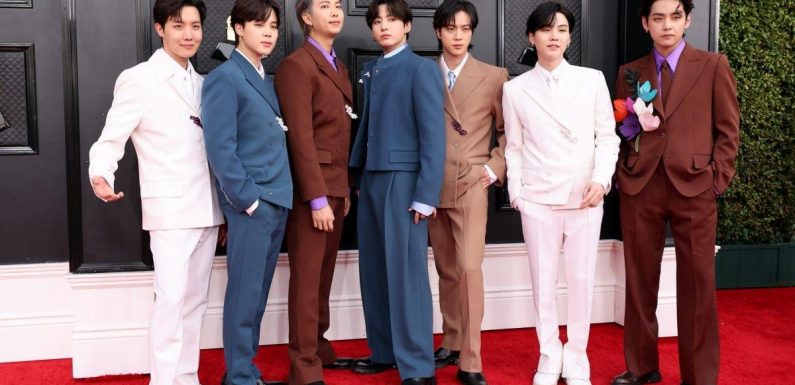 BTS' focus on solo activities for the time being is not actually a hiatus, according to the band's label. On June 14, Jin, Suga, J-Hope, RM, Jimin, V, and Jungkook caused quite a stir when a translation of the septet's 2022 BTS Festa dinner used the word "hiatus" for BTS' future plans. In a statement to Showbiz Cheat Sheet, a rep for the band clarified BTS "are not on hiatus."
The members of BTS are not taking a hiatus from the group
Each year, the members of BTS sit down and reminisce about their career to celebrate BTS Festa. For 2022 BTS Festa, the band's annual Festa dinner was published on YouTube on June 14.
During the meal, the band discussed their recent anthology album Proof and revealed they are no longer living together in their previously shared dorm.
Suga then shared, "We're going into a hiatus now."
Throughout the rest of the dinner, the members of BTS shared their hopes to explore their art as individuals before coming back together as BTS.
Showbiz originally reported on this translation from the 2022 BTS Festa dinner. In an exclusive statement to Showbiz, a rep for the band says:
"To be clear, they are not on hiatus but will take time to explore some solo projects at this time and remain active in various different formats."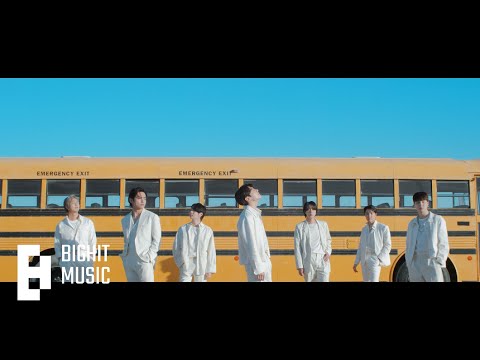 The band's plans changed drastically in 2020
During the 2022 BTS Festa dinner, BTS explained that they planned to do a large-scale world tour in 2020 following the release of their album Map of the Soul: 7. However, the coronavirus (COVID-19) pandemic resulted in those plans being canceled.
Instead of taking a break like they originally intended to do after their canceled tour, the band decided to try something new.
"It was a really hard couple of months for us and the breakthrough we came up with was releasing singles for the first time and making an impact on the charts and the public," said RM.
Suga added, "Let's just go to the Grammys since we were nominated. And when we didn't win we tried for it again. We were all exhausted from that process."
The members of BTS will focus on solo activities
Fans of BTS will not have to go without content for long. It became clear during the BTS Festa dinner that all of the members have plans they want to accomplish while not prioritizing group activities.
Even if the transition seems worrying to fans, Jin, Suga, J-Hope, RM, Jimin, V, and Jungkook assured ARMY that they have no doubt BTS will make music as a group again.
"I don't know, I've talked a lot about this with the members, but I think we should spend some time apart to learn how to be one again," J-Hope said at the dinner.
Suga reassured fans, saying, "It's not that we're disbanding. We're just living apart for a while."
Fans can watch the full 2022 BTS Festa dinner here.
Source: Read Full Article