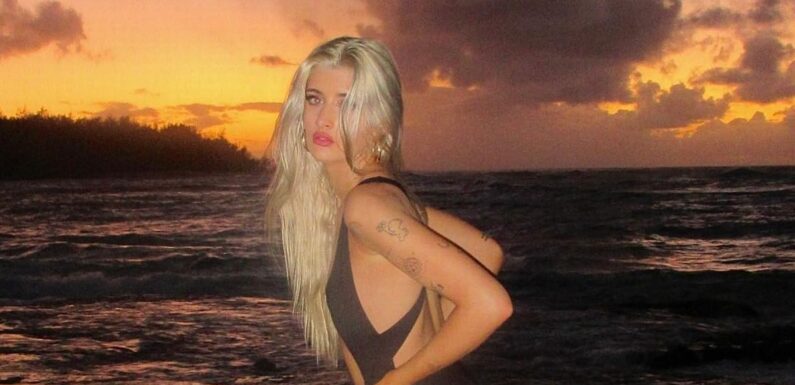 Denise Richards' daughter Sami Sheen has set the record straight about how she earns her money, saying she is "not a (porn) star".
The 19-year-old beauty – who Denise shares with her ex hubby Charlie Sheen – has been quoted as referring to herself as a "sex worker" but explained what that meant in a TikTok that she did to "clear things up".
Sami told fans that she doesn't do porn but that her main job is on adults-only platform OnlyFans, which she loves.
READ MORE: Denise Richards' daughter Sami Sheen goes topless in tiny thong as fans praise 'hot bod'
"I am not a p-star and I don't meet up with people," the blonde insisted, apparently using "p" to avoid violating any of the site's rules.
"I don't film myself having sex, I don't do that.
"But I also have no judgment towards the people who do do that, that's just not my line of work.
"And that's not something I'm comfortable with doing."
Sami clarified that "the only reason I said I am an s worker, is because my main source of income is from my OF".
"If people did their f****** research they would realise that there is multiple forms of s work," she stormed.
The star said that she had now been on OnlyFans for close to a year and that she loved her job.
"There is absolutely nothing that anyone could say to make me want to get a different job at the moment," said the teenager.
"And I don't know why people are so judgmental towards it.
"If I love it and it makes me happy and it's boosted my confidence so much.
"And I can work from home, I love talking to my subscribers, I make my own hours."
"It just makes me happy," she added.
Denise and Charlie welcomed Sami in 2005, and they had second daughter Lola the following year.
They called time on their romance and divorced in 2006 and five years later Denise adopted daughter Eloise.
For more of the latest showbiz news from Daily Star, make sure you sign up to one of our newsletters here.
Source: Read Full Article