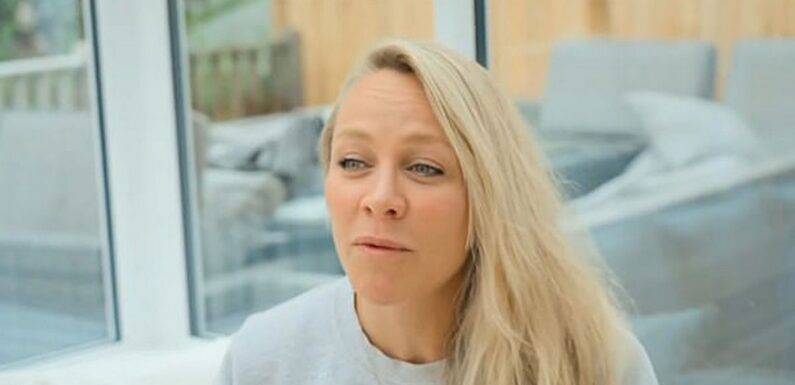 Chloe Madeley let rip as she accused her husband James Haskell of making her look "like a k**b" by sharing pictures of bikini-clad women on his Instagram.
Rugby ace James posted the snaps and video clips online as he worked as a DJ in Ibiza. And fitness guru Chloe – daughter of TV legends Judy Finnigan and Richard Madeley – joked that she threatened to kill him over it.
She opened up on the couple's new reality TV show, A Family Affair, revealing how irked she was about the whole thing. Ranting about his Instagram antics, she said James was "uploading videos and photos of all these girls".
READ MORE: Want more showbiz? Daily Star has just the thing for you!
READ MORE: Want more TV? Daily Star has just the thing for you!
"And I was like, 'I will kill you, I will fly to Ibiza and kill you'," she said. "He posted videos of him with loads of girls in thongs having the best time ever because he thinks that it makes him look cool on social media," the star explained.
"And I'm like, 'You're a k**b and you make me look like a k**b. Stop doing it'."
Chloe, 36, went on: "But he loves it." "He, honestly, at least he is having fun," she said. "You know what I mean."
The star tied the knot with James in 2018 and in August last year they welcomed their first child together, a baby girl named Bodhi. Their reality show started earlier in October and so far has been a hit.
The series gives fans a peek behind the scenes at their lives together and bringing up their daughter. Chloe recently told her followers on Instagram that her goal with the show had been to keep it "100% real" and that she was thrilled with the response from viewers.
Have you joined Threads? Follow Daily Star to keep up to date on all things showbiz here
She said it was a real "relief, comfort and joy" that people were appreciating that aspect of it. "I've never had such lovely feedback," she posted on the platform.
"Thank you guys. I've said it before and I'll say it again, I have the BEST following."
For more of the latest showbiz news from Daily Star, make sure you sign up to one of our newsletters here.
Source: Read Full Article