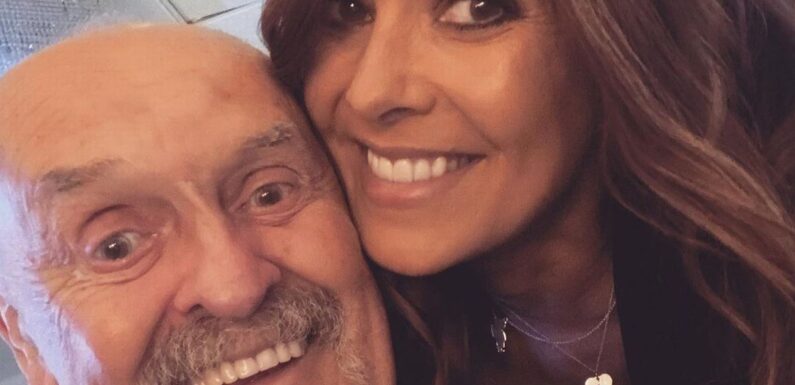 Kym Marsh has once again opened up on her father's cancer journey.
Her dad was previously diagnosed with inoperable prostate cancer, and she previously revealed that the condition has spread to his spine. The former Coronation Street star also revealed that the medical professionals were not able to give him any chemotherapy.
But now, the former Hear'Say star gas given another update the condition of her close relative as she continues to support him. Kym, 47, accompanied her father to one of his appointments where posted a snap of her view of the hospital waiting room.
READ MORE: Want more showbiz? Daily Star has just the thing for you!
READ MORE: Want more TV? Daily Star has just the thing for you!
Posting to her story, she captioned the photo: "Another scan for dad, Never away from the hospital these days." This was alongside a tearful face emoji.
Join the Daily Star Soaps WhatsApp for all the latest spoilers and exclusives
Kym previously opened up on her father's worsening condition earlier this month on BBC Morning Live to both her co-shost Gethin Jones as well as the audience. At the time, Gethin previously remarked: "I know you've been spending quite a lot of time with your dad recently.
"We know Dave really well on Morning Live and the reason you've been spending time with him is because you've had some bad news, haven't you?" To which, Kym responded: "Yes, Morning Live has been following dad's cancer diagnosis which was about two-and-a-half years ago I think now and his latest scan results have shown, unfortunately, that there are more cancer deposits further up his spine now.
She added: "They are doing further scans to see if it's gone into any more of his bones but unfortunately they can't offer him chemotherapy. So they advised us to go and spend lots of time with him and make lots of memories. So that's what we've been doing, we went out on Halloween to a lights trail and he's just been enjoying spending time with his family."
The 78-year-old himself was known for his previously appearance on the BBC magazine programme as he informed viewers of the importance of getting the prostate checked after he delayed going to the doctors during the pandemic.
Join the Daily Star Soaps WhatsApp for all the latest spoilers and exclusives
Kym's mum Pauline then spoke about the support they've received as she broke down in tears. She said: "Last week, that was the first time that we had Macmillan nurses on board which was brilliant, as I know I've got my family.
For the latest breaking news and stories from across the globe from the Daily Star, sign up for our newsletter by clicking here
Source: Read Full Article