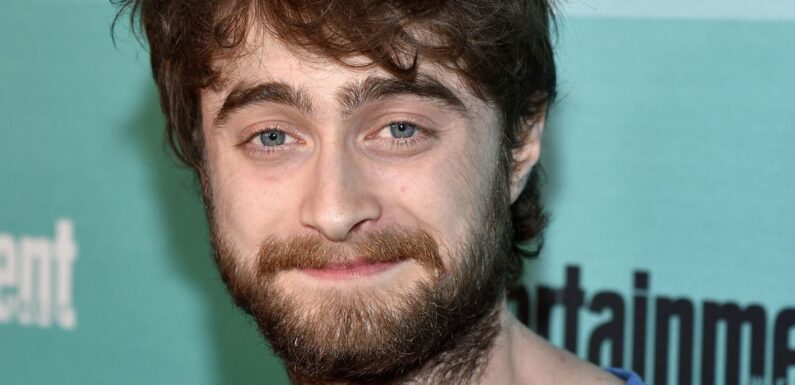 Daniel Radcliffe has been in the public eye for the last24 years and has been a star of stage and screen for four decades.
But despite the actor's amazing success in films, television and theatre, the Harry Potter star, who turned 34 on July 23, has dealt with a number of health problems throughout his life.
These battles with his health have had some impact on his life, but he has been able to fight back to live a normal life with his 38-year-old partner Erin Darke.
READ MORE: Daniel Radcliffe becomes dad for first time as he takes morning stroll with new baby
As Daniel confirms that it has been a "crazy few months" for the couple after he became a first-time dad, Daily Star looks back at the actor's health issues.
Alcohol
The Woman in Black star has been tee-total since 2019 after Radcliffe has a difficult, well-documented relationship with alcohol and drinking.
Daniel admitted in an interview that he had turned to the bottle to cope with constantly being in the public eye.
Speaking to Shortlist, the actor said in 2022 that "in the last three years of drinking, I blacked out nearly every time. Blacking out was my thing."
He added that he knew the drinking was excessive and damaging to his body and mental health, impacting his social life and becoming a "recluse" at the age of 20.
"I was living in constant fear of who I'd meet, what I might have said to them, what I might have done with them, so I'd stay in my apartment for days and drink alone," he confessed.
After he gave up drinking, the film star has lived a much more positive lifestyle and has grown a strong social network.
OCD
As well as his alcohol dependency, Daniel has suffered with obsessive compulsive disorder (OCD) since he was diagnosed aged five.
OCD tends to affect people by creating a need for symmetry and orderliness, as well as repeating ordinary tasks.
Radcliffe suffered severe symptoms of the condition which meant that it would take him several minutes to do any minute task, such as locking the door or turning off the light.
Speaking to The Sun in 2012, he said that he had gone to therapy in order to control the disorder.
"I had to repeat every sentence I said under my breath. I would encourage everyone to undergo therapy. It doesn't mean you're insane or weak. I haven't had it this year so far and I'm missing it," he said.
Dyspraxia
Radcliffe also suffers from dyspraxia, a neurological condition that can affect people differently in children and in adulthood.
Children with dyspraxia regularly miss milestones in their development such as crawling, walking and dressing. Older children may face issues with writing or taking part in sports.
In adults, however, dyspraxia leads to a change in balance and coordination, as well as other symptoms affecting how people deal with social situations and handing emotions.
Have you joined Threads? Follow Daily Star to keep up to date on all things showbiz here
The actor is said to have a mild diagnosis of the condition. After he went public with with his diagnosis, his spokesperson noted in a statement: "His condition is very mild and at worst manifests itself in an inability to tie his shoelaces and bad handwriting."
In an interview with ABC News, Radcliffe gave his own view of the disorder, joking "I was having a hard time at school, in terms of being crap at everything, with no discernible talent."
For more of the latest showbiz and TV news from the Daily Star, make sure you sign up for one of our newsletters here