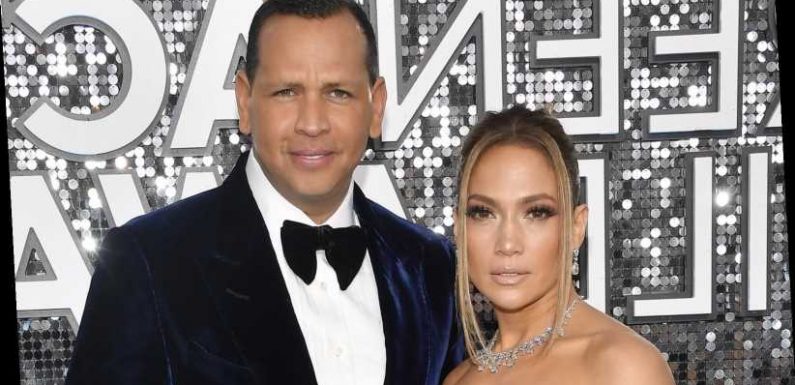 While there are times that opposites attract, Jennifer Lopez and Alex Rodriguez exist on the other end of the relationship spectrum. That's because they happen to have a lot in common, which is why it makes sense that they're a couple. "We are very much twins. We're both Leos; we're both from New York; we're both Latino and about 20 other things," Rodriguez told Vanity Fair in October 2017. Some of those "other things" include the fact that they're both talented in their own ways, they're both parents and they're both super rich. Like really, wildly, ridiculously rich.
While some may think that Rodriguez was one of the most overvalued athletes ever, there's no denying the fact that he made millions of dollars during his Major League Baseball career and continues to do so now that he's retired from playing.
As for Lopez, she's established herself as a bankable A-list star, which is why it shouldn't surprise anyone to find out that she's an incredibly rich person. But just how rich is she? And does she have more or less money than Rodriguez? Beyond that, is there a slight difference between their fortunes or does one have way more than the other? Read on to find out!
Jennifer Lopez and Alex Rodriguez's fortunes are $50 million apart
Having $50 million would be a dream to many people, however, when it comes to Jennifer Lopez and Alex Rodriguez, that is merely the difference between their massive fortunes. But who has more? Well, Rodriguez has a whopping $350 million to his name, according to Celebrity Net Worth, thanks to his days as a professional baseball player, endorsement deals and other major money-making endeavors.
As for Lopez, Harper's Bazaar pointed out that she's bringing in the big bucks through music, acting, producing, designing and additional lucrative gigs such as working with American Idol. On top of that, Forbes noted that she also "pulls in millions of dollars a year from endorsements for the likes of fashion line Versace and discount shoe chain DSW." Frankly, Forbes estimated that the star brought in $43 million in 2019 alone. That's why it's not too hard to believe (but still wildly impressive to know) that Lopez has a staggering $400 million. 
That means that Lopez has $50 million more than Rodriguez, so she is, in fact, the one with the higher net worth. With that kind of money, we can only assume that these two will have one heck of an iron-clad prenup.
Source: Read Full Article