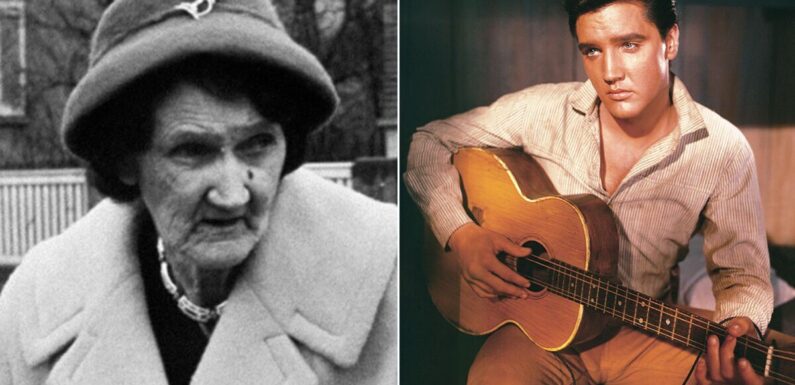 Graceland: Take a live virtual tour of Elvis' Memphis home
When Elvis Presley hit the big time and moved into Graceland in 1957, he generously housed his close relatives there too.
His paternal grandmother Minnie Mae, who tragically ended up outliving her son Vernon and grandson Elvis, lived at the Memphis mansion until her death in 1980.
She's now buried in the Meditation Garden with them to this day and those who knew her have some touching stories to tell of her time with Elvis.
Linda Thompson, The King's live-in girlfriend from 1972-6, opened up on their sweet relationship during Elvis Week 2023.
The 73-year-old said: "It says a lot about his character and the depth of humanity that he embodied."
Read more… Elvis' ex Linda Thompson shares what King smelt of and what kissing him was like[ELVIS]
View this post on Instagram

A post shared by my elvis gallery ⚡️ (@forever.presley)
Linda shared: "His grandmother lived with him, we called her Dodger." The reason for this nickname was that no matter what life threw at Minnie Mae, she always came through in the end.
Elvis' old flame, who also spoke of his amazing generosity, continued: "We would be going to sleep at 8 o'clock in the morning and Dodger always got up at 8 o'clock in the morning and got dressed and put her little make-up on and pulled her hair back in a little bun, put her house dress on and would walk to the kitchen and then sit at the kitchen counter for breakfast.
"We would come in and say 'Good night Dodger' and she would say, 'Good morning son'. So she was "good morning" to us but [we were] "good night" to her because we were going to bed, so our hours were totally turned around."
Don't miss…
Paul McCartney confesses what The Beatles didn't realise about Elvis at first[PAUL MCCARTNEY]
Elvis' granddaughter Riley Keough unveils an inside Graceland first for fans[GRACELAND]
Priscilla Presley defends Elvis dating her at 14 'People think it was about sex'[PRISCILLA]
We use your sign-up to provide content in ways you've consented to and to improve our understanding of you. This may include adverts from us and 3rd parties based on our understanding. You can unsubscribe at any time. More info
Linda added: "He was so lovely to her. He was just an inordinately affectionate human being anyway. And he needed a lot of affection and he needed to give a lot of affection.
"So we would go into Dodger's room and we would sit on the side of her bed and her rocking chair was right in front of her closet, across from the bed. And he would hold her hands and talk to her and kiss her on the top of her head.
"She was the cutest, cutest little woman and she looked the same in her Eighties as she did in the '50s when they were in Germany. She was quite the character and I know that Elvis absolutely adored her."
Source: Read Full Article