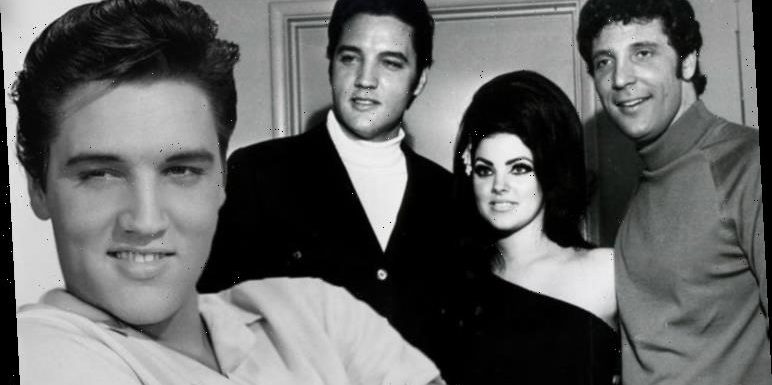 The Voice: Tom Jones sings 'With These Hands'
Elvis Presley and Tom Jones were close friends for a time, when Sir Tom was moving up in the music industry. By that time Elvis was transitioning into movies, after which he and Sir Tom would both famously head to Las Vegas for a series of iconic shows. But did Elvis ever release a version of Sir Tom's song With These Hands?
Tom Jones released With These Hands in 1965, though the song was not originally one of his.
The song was first released by Eddie Fisher, the famous singer and father of Carrie Fisher, in 1953, and it did fairly well.
It reached Number Seven in the US pop chart, after which it was performed by a few other stars such as Dame Shirley Bassey.
But another Welsh singer – Sir Tom Jones – made the song very famous, with it reaching Number Three in the USA, and Number 13 in the UK.
We will use your email address only for sending you newsletters. Please see our Privacy Notice for details of your data protection rights.
However, a particular story told by Sir Tom has made many believe perhaps The King also made a recording.
Speaking to Chris Evans on the BBC Radio 2 Breakfast show back in 2010, Sir Tom revealed: "I went on set and he [Elvis] was there filming and then he stops for a minute and is walking towards me, and I had a ballad out at the time called With These Hands and there comes Elvis Presley singing With These Hands walking towards me, it was like a dream, and I thought 'My God, this is unbelievable'.
"When he got to me he said 'how the hell do you sing like that?' and I said 'Well you're partly to blame'."
Sir Tom also told this story to Conan O'Brien, the US TV host, saying when Elvis walked towards him, he shook his own hands in Tom Jones-style, almost attempting to imitate the Welshman.
While this may have been a one-off story, Elvis' long term friend Jerry Schilling said Sir Tom and The King stayed in touch for many years, even collaborating together at one point, though their efforts never made it out.
Speaking to the BBC Radio Wales, Jerry said: "Elvis didn't really hang out with other entertainers that much, but if there was one artist that Elvis truly called a friend and hung out with the most, it was Sir Tom Jones.
"Elvis was always cautious about letting people get close and what their intentions were.
"The people he had working for him were not there for the job, it was because he knew they could travel with him and he trusted them.
"But he was inspired by Tom and they became very good friends."
The pair even duetted together in Elvis's private Vegas suite, along with guitarist Big Jim Sullivan, who was also good friends with The King.
Las Vegas became an important place for Sir Tom, as he performed annually for 42 years between 1967 and 2011, starting at The Flamingo Hotel.
He would play in the city for at least a week every year, however US magician David Copperfield took his slot for 2012, breaking his long streak.
Source: Read Full Article