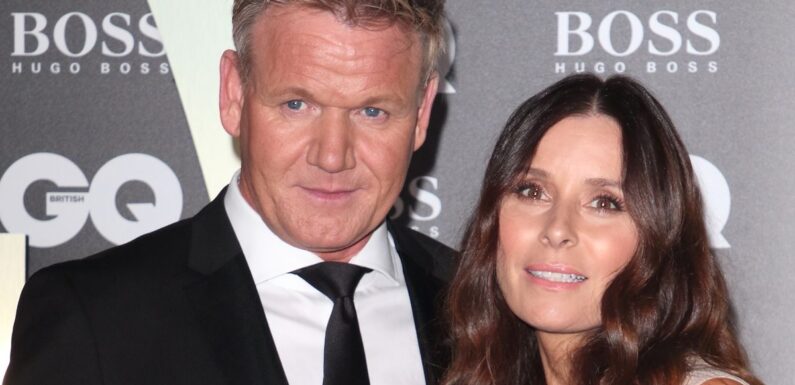 Celebrity chef Gordon Ramsay is often seen stirring up trouble in the kitchen, but his marriage to wife Tana has also seen the star embroiled in a whirlwind of romance, controversy and tragedy.
Over the years Gordon and Tana's 27-year marriage has been rocked by his alleged seven-year affair with a "professional mistress" and by the tragic miscarriage of their baby at five months. Their relationship has had so many high and low moments that the bad-mouthed cook once called it a "rollercoaster".
Gordon and Tana have built up a big family as part of their empire, with some of them – particularly Tilly – even starting to make the most of the spotlight themselves. Their marriage still captivates fans even now, and despite a rocky road, the duo are stronger than ever.
READ MORE: Inside Gordon Ramsay's eye-watering salary per episode and whopping £610m net worth
READ MORE : Brits left divided over Gordon Ramsay tattoo as some say it's 'worst ink ever'
As Gordon celebrates his birthday (November 8) we've looked back at his wild relationship with Tana – including all the highs and lows.
Sex toy gag
Gordon caused a stir after making a controversial sex toy remark about his wife Tana while roasting an amateur chef on TikTok. In a recent TikTok collaboration with Jordan Billham, also known as thenottychef, Jordan presented his vegan take on the classic dish, cucumber Wellington, and Ramsay couldn't resist comparing it to "one of my wife's toys from under the bed."
The video showed Jordan's process of the interesting, vegan, dish including placing two lettuce leaves on top of a piece of cling film, before covering in a mushroom crumb. He said: "Oh dear, that looks like one of my wife's toys from under the bed."
But viewers couldn't believe he "violated" his wife Tana with his bedroom reference. One person commented: "How has he violated his wife and The Vegan Teacher in the same video?"
"Gordon doesn't spare anyone, not even his own wife," said another. "Dear god, not even Gordon's wife is safe," a third added.
Many other shocked users were worried that his daughter, Tilly, who is also popular on the app, would see the video. "HIS DAUGHTER IS ON THIS APP."
Mistress 'sex tape'
Accusations continue to swirl around Gordon Ramsay's personal life, with 'professional mistress' Sarah Symonds now claiming that there is potential evidence of an affair in the form of a 'Gordongate' sex tape.
This development comes after Sarah previously accused the celebrity chef of cheating on his wife with her. Sarah had previously claimed to have had an on-and-off affair with Gordon Ramsay spanning seven years in 2008, and her revelations have undoubtedly caused a stir.
She acknowledged the potential consequences of an alleged tape becoming public, saying: "I feel bad for his family if this tape comes out, and I don't want it to. I have moved on and put the whole Gordon affair behind me and have closed that chapter of my life and bad behaviour forever."
She added, "As much as I don't want the [alleged] Gordongate sex tape to get into the wrong hands, if it does, I believe the only good that could ever come of it is that it would shatter Gordon's denials and prove I have been telling the truth all along."
Wife's "arrogant" diss
Despite their enduring fairytale romance, which has included two weddings and five children over the span of two decades, Tana Ramsay confessed that her first impression of her now-husband wasn't exactly love at first sight. The 49-year-old author of Home Made by Tana Ramsay revealed that, initially, Gordon, 56, came across as "so arrogant" and possessed a "larger than life" personality when they crossed paths.
She recounted to People: "I remember when I first met him [at 18] – and I was actually dating one of his friends – I said, 'Oh my God, he's so arrogant,' because it's always his voice you heard. He was always the one riling everyone up.
"In that respect, he has not changed at all. It's just gotten more obvious. But at the same time, he is, believe it or not, incredibly sensitive – he's a crier," Tana shared
Tragic Loss
Gordon Ramsay has opened up about his enduring 26-year marriage to Tana and the heartbreaking loss of their son, Rocky, in 2016. Rocky was born with a strong heartbeat but was "too little to survive."
Reflecting on this challenging period, Gordon shared: "There's no book that guides you through that loss, and so losing Rocky was really tough. Watching the trauma unfold, it's this life-changing moment." The Ramsays are parents to five children: Megan, 25, twins Jack and Holly, 23, Matilda 'Tilly', 21, and Oscar.
Have you joined Threads? Follow Daily Star to keep up to date on all things showbiz here .
Their family remains dedicated to honouring Rocky's memory, with their Cornwall home named after him, and each family member proudly wearing jewellery bearing his name. Gordon emphasized the profound impact of Rocky's loss, stating, "We wouldn't have had Oscar had we not lost Rocky.
There was no substitute — far from it — but it brought us a bond that you'd never experience in a normal situation." Recently, Tana marked the seven-year anniversary of losing Rocky during their daughter Megan's 18th birthday.
She posted a happy picture from that time and shared her heartfelt emotions, saying, "Although it's 7 years today, it still feels like yesterday. We all miss you every day. We love you Rocky, forever in our hearts. I couldn't do this without my family, you are all everything to me xxxxxxxx."
For the latest breaking news and stories from across the globe from the Daily Star, sign up for our newsletter by clicking here
Source: Read Full Article