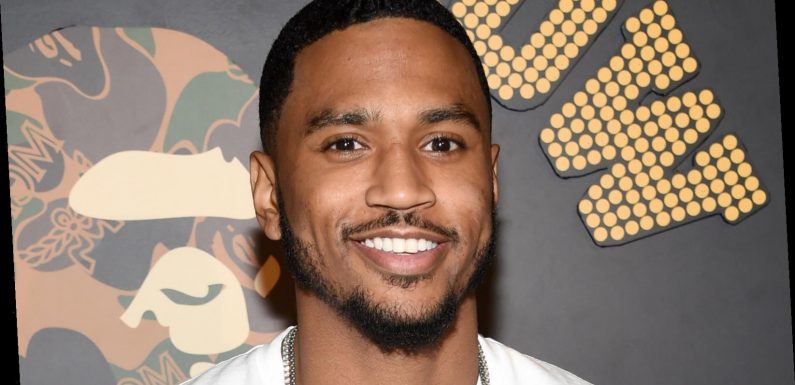 Ever since Trey Songz released his debut album I Gotta Make It in 2005, he's been a mainstay in the R&B music scene. In fact, Songz has been churning out songs ever since, including the hit songs "Successful" featuring Drake and "Bottoms Up," which featured Nicki Minaj. He's seemingly amassed most of his money through releasing music, writing songs and going on tour to promote his albums. In 2010, he was the opening act for Jay-Z's Blueprint 3 concert tour, per Billboard. He opened for Usher that same year. It seems 2010 was quite a busy year for Songz as he also announced his Passion, Pain & Pleasure concert tour that year, per MTV News.
In 2015, Songz went on a European tour with Nicki Minaj, according to Vibe. The same year, he co-headlined with Chris Brown for their Between the Sheets Tour, per PR Newswire. In addition to music, Songz has found additional ways to make money throughout his years in the entertainment industry.
Trey Songz joined OnlyFans to make a little extra cash
Trey Songz rose to prominence as a singer, but he's also worked as an actor, appearing as himself on a 2009 episode of Lincoln Heights. He also appeared in the 2010 movie Preacher's Kid and the 2013's Texas Chainsaw 3D. In 2020, the singer hopped on the OnlyFans bandwagon, charging $20 a month for fans to see his exclusive content. He's also selling official merchandise, including clothing and accessories via his personal website. 
In addition to promoting himself and his personal products, Songz partnered with SX Liquors in 2015, telling Forbes, "I've been a face of a spirits brand before, teaming up with Cherry Noire and Moet. But this partnership is branded within me. Being the face of a spirits brand is very important to me." He added, "You can put out a hit record and easily pick up a liquor endorsement. However, this is cross branded with my brand, perfectly parallel."
After years of working hard and adding to his resumé, Trey Songz is worth an estimated $12 million, per Celebrity Net Worth, which is a number that's bound to grow thanks to the popularity of OnlyFans these days.
Source: Read Full Article