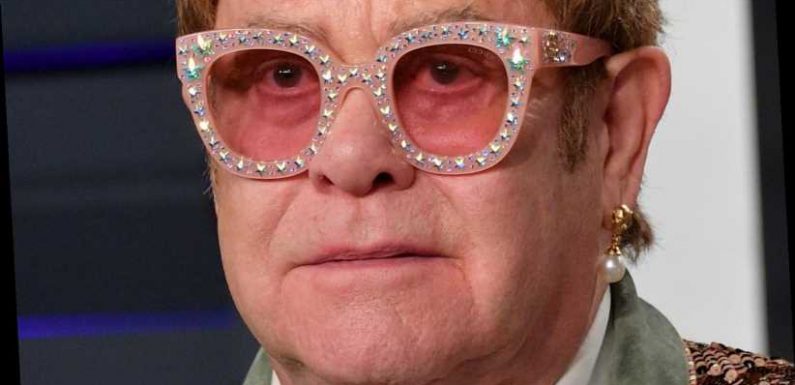 Is Elton John okay? Fans are now wondering if so, and the reason is hilarious and involves … Phoebe Bridgers?
"Kyoto" singer Bridgers was nominated for four Grammys at the 2021 award show. The rising superstar went home empty-handed, going 0-for-4 at music's biggest night, but she took the loss well. "stop the count," the singer jokingly tweeted during the show in reference to Grammy voters. She then followed up the tweet by congratulating Best New Artist winner Megan Thee Stallion. "jk megan youre a f****** legend," she wrote. Ha! 
But Bridgers still has … something; her lasting friendship with Elton John. Earlier in 2021, the two singers had a conversation on his Apple Music 1 show, Rocket Hour, and the music legend had high praise for Bridgers' 2020 album, Punisher. According to Rolling Stone, John described the album as "a wonderful record of melancholy." He added, "Your album is like an old friend. It's like a Tapestry [by Carole King]. I have records in my life that are reference points and I think Punisher's one of those reference points. I can't pay you a bigger compliment than that." But Sir Elton was not done. 
Given Bridgers' Grammys shut-out, the icon seems to think not just "Saturday Night's Alright For Fighting." Uh oh. Scroll down for the hilarious, yet concerning, promise John made to Bridgers on his radio show that has the internet going wild.
Elton John vowed to 'hit someone' if Phoebe Bridgers lost at the Grammys
So what did Elton John vow to Phoebe Bridgers that has fans buzzing, yet slightly … worried? "Good luck with the Grammys," the icon added to Bridgers while praising her recently on his radio show, per Rolling Stone. "If you don't win at least one, I'm going to hit someone, OK?" Wait, what!? 
The internet is loving that Sir Elton is a fan of Bridgers, but, with many "blasting off" hilarious memes about a Recording Academy member possibly getting a left-hook from Rocket Man. "phoebe bridgers didn't win the grammy someone keep an eye out on elton john," one Twitter user joked. "elton john on his way to beat up everyone at the grammys because phoebe bridgers didn't win," another mused, alongside a video of a speeding vehicle. "phoebe not getting a grammy this is elton johns villain origin story," wrote a third. "it's me & you Elton, who are we punching," joked musician Julien Baker. Yup, people are losing it over John's humorous pledge of justice. 
Ultimately, John was just being funny with the indie singer, who, for what it's worth, looked fantastic in a skeletal Thom Brown suit at the 2021 awards. Hopefully no actual bones get broken, Elton! We're watching you. 
Source: Read Full Article