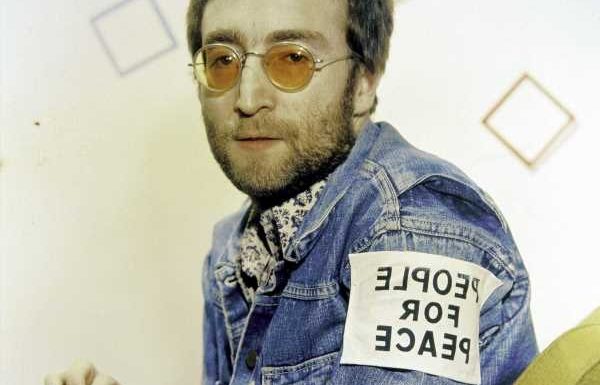 The Beatles were fans of many Elvis Presley songs. Despite this, most of them said they didn't like one of Elvis' songs on television. Notably, John Lennon made a prediction about the song that came true.
Elvis Presley wanted to record songs in his home in the early 1960s but he couldn't
According to the book Careless Love: The Unmaking of Elvis Presley, the King of Rock 'n' Roll's label, RCA Victor, wanted him to record new songs in June 1961. Around the time, Elvis wanted a recording studio built in his home. The label wasn't willing to give him the money to build a home studio.
Because of this, Elvis went to a studio in Nashville to record tunes. He cut five songs during the session. Two of these tracks — "Little Sister" and "(Marie's the Name) His Latest Flame" — are some of Elvis' most famous songs from the period. Another song from the session was famously critiqued by The Beatles.
What John Lennon and the other Beatles said about the song
The song in question was "Kiss Me Quick." According to the book George Harrison on George Harrison: Interviews and Encounters, The Beatles discussed "Kiss Me Quick" on the show Juke Box Jury. John had a positive prediction for the song. "Well, I think it'll be a hit because it's Elvis, like people said," John opined. "But I don't think it'll be very great." Meanwhile, Ringo Starr said he didn't like "Kiss Me Quick" "at all."
"I must admit I didn't like it very much," George Harrison said. "Not at all. It's an old track. "And I think, seeing as they're releasing old stuff, if they release something like 'My Baby Left Me,' it'd be No. 1 because Elvis is definitely still popular. It's just the song's a load of rubbish. I mean, Elvis is great. He's fine. But it's not for me."
Paul McCartney didn't like "Kiss Me Quick" either. "The only thing I don't like about Elvis now is the songs," he quipped. "You know, I love his voice. I used to love all the records like 'Blue Suede Shoes' and 'Heartbreak Hotel' — lovely. But I don't like the songs now. And 'Kiss Me Quick,' it sounds like Blackpool on a sunny day."
How John Lennon's prediction about Elvis Presley's 'Kiss Me Quick' panned out
John's prediction came true. "Kiss Me Quick" became a success. It peaked at No. 34 on the Billboard Hot 100, staying on the chart for six weeks.
The song was even more popular in the United Kingdom. The Official Charts Company reports "Kiss Me Quick" reached No. 14 in the U.K. and lasted on the chart for 10 weeks. Its parent album, Pot Luck, hit No. 1 there, remaining on the chart for 25 weeks. While The Beatles didn't like "Kiss Me Quick," the public seemed to embrace the song.
Source: Read Full Article