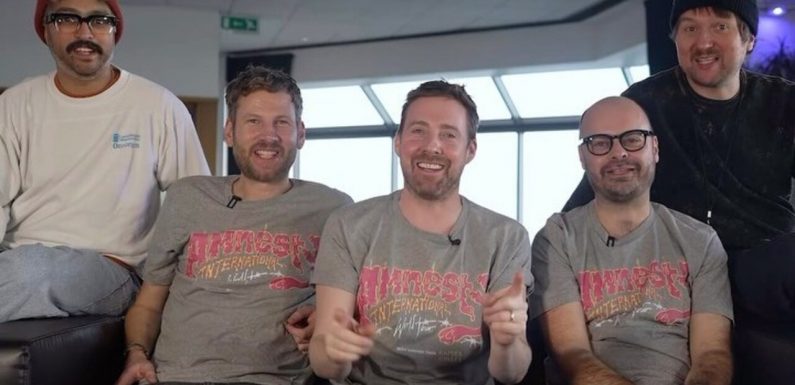 Ricky Wilson and his bandmates have just released their newest single titled 'Jealousy' which is expected to feature in their upcoming eight studio installment.
AceShowbiz –Kaiser Chiefs have unearthed their latest single, "Jealousy". The "Ruby" hitmakers have offered the new catchy earworm from their upcoming eighth studio album as a follow-up to last year's "How 2 Dance".
The band's new song arrives with a message from frontman Ricky Wilson admitting that they are no longer afraid of "failure" after having hits and misses over their two decades as a group.
He said in a statement, "We've spent the last 20 years making tunes, some have been hits, some have been the opposite of hits. As a musician, once all the worry and fear of failure is removed, all that is left is the freedom and fun. It's the reason we started, so I must give you a warning, once you have heard 'Jealousy', you won't be able to get it out of your head!"
The follow-up to 2019's "Duck" is set to contain even more songs that swap their signature 00s indie sound for dance-pop. An album title and release date is yet to be revealed, though it's expected to drop before the end of 2023.
Next May will officially mark the 20th anniversary of Kaiser Chiefs' first single "Oh My God" – from their debut album "Employment" – and the group will celebrate the date, even though Ricky is not a fan of bands living in the past.
The 45-year-old singer recently told The Sun newspaper's Bizarre column, "I always thought I wouldn't want to do that, but yeah we will mark it if that's what people want."
You can share this post!
Source: Read Full Article